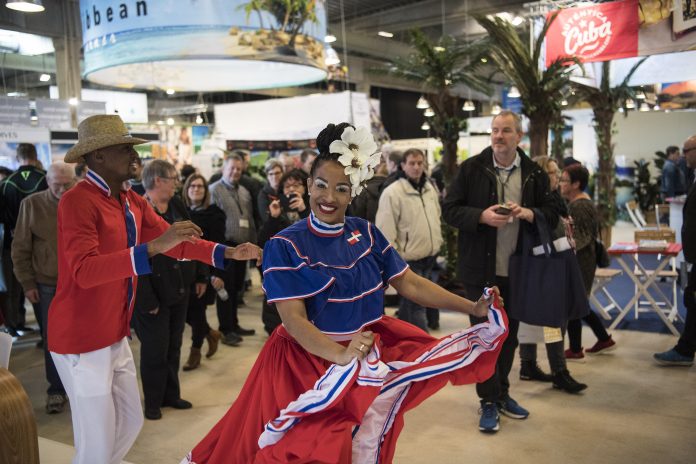 When Herning opens its doors to Scandinavia's largest holiday fair, Danish Travel Show, 22-24. February, it will be an inspiring break from the gray and cold Danish winter. Here, windows open to the big world and a host of exciting travel destinations for both trade and consumers
At the more than 1,000 exhibitors spread over 65,000 square meters, visitors can seek inspiration for all holiday needs, whether the dream is safari in Africa, new caravan, city break in New York, a bathing hotel in Denmark, diving holiday in Bali, driving-self-holiday to an Italian campsite or a golf trip to Thailand. All the major Danish charter agencies are present at the Holiday for All and are ready to guide and guide the guests.
" Every year, more than 60,000 visitors make their way past show. We are grateful for the confidence it expresses and we do our best to make Holiday for All 2019 worth the trip and time. While guests seek inspiration for the next vacation experience, they can experience a wealth of music, entertainment, tasting, diving and much more activities. The goal is for the fair to be an experience in itself," says Anders Ladefoged Mortensen, project manager for Danish Travel Show.
The Danes are increasingly looking for the exotic when choosing a holiday. Therefore, it is also very good that this year's partner 2019 is the Caribbean. It means extra focus on the islands between North and South America, which are known for sun, beach, delicious rhythms, colorful culture and exotic food. And there will be tastings on the whole in the form of dance, cigar rolls, room tasting, various activities, music and a genuine. And of course, good advice and inspiration from the approximately 30 travel agencies offering travel to the Caribbean – everything from beach holidays to tours and cruises. One of the travel agencies is Bravo Tours, which organizes trips to Cuba and the Dominican Republic.
" In the Caribbean you find what many associate with an exotic destination: chalk-white beaches, blue water, palm trees and a wide range of holiday opportunities. You can choose the wonderful holiday, or you can go for a holiday with lots of experiences with culture and history. For example, Cuba offers an exciting population, a colorful culture, an exotic nature with mountainous areas and a peek into the various historical eras that have characterized the country. In the Dominican Republic you will find all the exotic you can dream of and a capital rich in experiences, says Peder Hornshøj, director of Bravo Tours.
The exhibitors at the fair's Caribbean area provide tastings to the Caribbean's vibrant musical culture, celebration, colors, dance and other ingredients from the happy life. And according to Peder Hornshøj, the fair's experiences for all senses give something very special.
Danish Travel Show 2019 take place in MCH Messecenter Herning from 22-24. February. The fair is Scandinavia's largest holiday fair and offers more than 1,000 exhibitors and is visited by about 60,000 holidaymakers