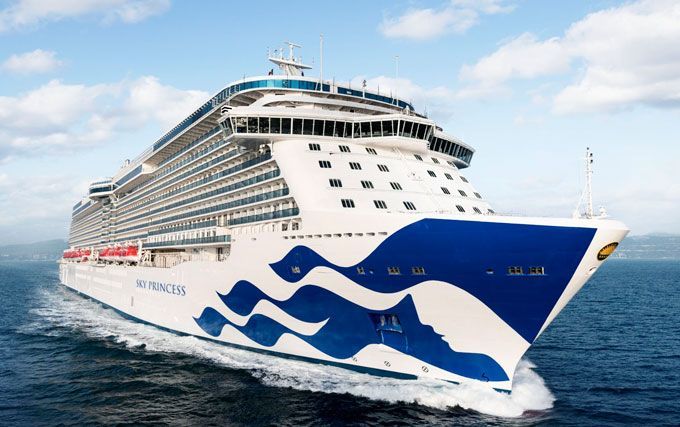 For the first time, 27 new ports will be included in the extensive program for Regent Seven Seas Cruises in the 2021-22 season. The most important one is Klaksvig.
Among other things, one of the company's five luxury cruise ships, Seven Seas Splendor, the company's newest ship, comes to also the Faroe Islands' second largest city, Klaksvig.
There are no specific dates for the days when the ships from Seven Seas visit Klaksvig. Regent Seven Seas Cruises, which presents itself as the world's leading ocean cruise for luxury cruises, has a total of 146 scheduled cruises from April 2021 to May 2022.
Among the highlights of the 2021-22 season, the shipping company highlights for the first time in 27 ports worldwide. In addition to Bornholm and the Faroe Islands, one or more of the company's ships are entering the Black Sea for the first time since 2014 with visits to Romania, Bulgaria and Ukraine.
There will also be stops at Seychelles, Mauritius and Reunion in the Indian Ocean – and, moreover, a general visit to as many as 350 destinations that are on UNESCO's World Heritage List
In addition to the Faroe Islands, the other 26 new destinations for the Seven Seas ships in the 2021-22 season.
Event organisers have been thrilled by the number of registrations for this year's Vestnorden in Tórshavn, Faroe Islands, from 23 to 26 September, and as many buyers in particular have registered they are issuing a call for all the sellers out there who have not registered yet to take the chance to do so. The Vestnorden website is open and looks forward to your registration at www.vestnorden.com .
Guri Højgaard:
"Furthermore, if you are a buyer and you would like to register then the organisers would very much love to have you join them as well, so once again don't hesistate to register for this year's event.If you have already registered then the event hosts look forward to seeing you in September and you can use this opportunity to check who else is coming to the Faroe Islands for Vestnorden on the website."