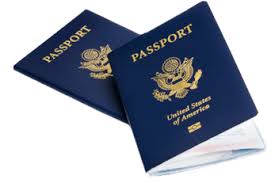 It's not only a travel and tourism destination, it may be a destination for many honest or not so honest foreigners who don't ever visit or travel there, but having a valid passport and citizenship of this Caribbean country. Completely legal, and surprising for many, the St Kitts and Nevis Citizenship by Investment (CBI) Programme has released a final reminder to those interested in investing in second citizenship under the temporarily reduced investment module – the Hurricane Relief Fund – scheduled to end on 30 March 2018.
Established after a challenging hurricane season, the Hurricane Relief Fund has been a popular temporary option for prospective citizens around the world, who wish to invest in the world's oldest economic citizenship programme.
With a booming tourism sector, the Federated island-nation in the Caribbean is enjoying unprecedented economic growth, and prestigious hotel brands are collaborating to "meet the increased demand for luxury travel offerings" – a comment shared today by Global Brand Leader for The Ritz-Carlton, Lisa Holladay.
Offering all the unique benefits for which the Programme is known, except with a lower investment threshold, has allowed individuals and their families around the world to partake in the country's reputed Platinum Standard product, while securing a future of greater mobility, safety and wealth.
The St Kitts and Nevis CBI Programme received wide acclaim for their approach, receiving the honour of World's Most Innovative Investment Immigration Programme at the Global Citizen Awards Ceremony in Russia, shortly after the fund was announced.
Noting the price of USD150,000 for a family of four, CEO of the CBI Unit, Les Khan says, "we encourage individuals and families to take the opportunity to invest at a lower threshold for a product that is uncompromised in its quality."
Thinking of larger families, the Government has also made allowances for applications of more than four persons at USD25,000 per additional dependant, regardless of age.
Unique benefits of the Programme include:
–   Visa-free access and visa-free on arrival to over 150 countries and territories worldwide
–   The world's strongest due diligence processes, as ranked by Financial Times' CBI Index
–   60 days guaranteed citizenship with the Accelerated Application Process (AAP)
–   No requirement to reside in St Kitts and Nevis
–   Complete discretion and privacy throughout the application process and citizenship
–   A low tax regime, with zero taxes on worldwide income, capital gains and inheritance
–   Strong investment opportunities in a growing economy