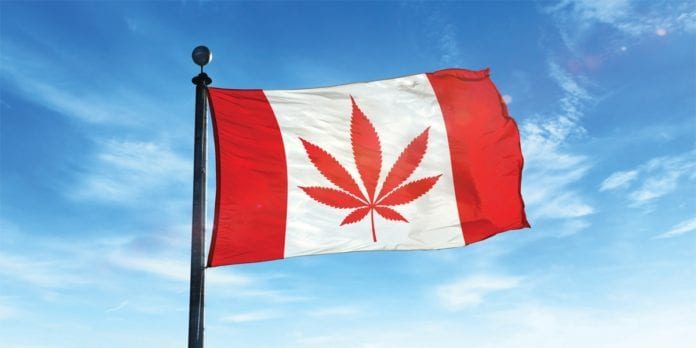 Canada legalized the recreational use of cannabis last month, but laws governing the promotion and consumption of the drug remain murky.
Attendees at the annual congress of the Tourism Industry Association of Canada were told today, however, that this lack of clarity, along with expected evolution of the law, provide opportunities for the tourism trade to build expertise and leadership by innovating with new ways of folding consumption into the tourism experience.
"There's a limited time when Canada can establish international leadership and expertise before the rest of the world catches up," said Mark Zekulin, president of Canopy Growth Corp., the world's largest cannabis company.  "It is this restrictive environment that actually creates opportunities in the area."
He said there's risk in entering the marketplace, but added, "It's an if-you-build-it mentality at play."
Cannabis lawyer Trina Fraser, a partner at Toronto legal firm Brazeau Seller, made similar points as she ran through the specifics of legalization in Canada—where there's a patchwork of national and provincial responsibility.  For example, she said, promotion is banned except for a limited number of exceptions—but what constitutes promotional activity is notitself defined.
"Because it's undefined, it invites creative ways to get around the restrictions," she said.  She noted that one couldn't promote consumption to young people, for example, but mass emails to an age-verified database should be acceptable.  "But you have to be very careful," she added.
For his part, Zekulin also ran through some existing cannabis tourism offerings in North America and elsewhere, including pot-friendly bed and breakfasts, vaping lounges, farmgate stores, wellness centres, and resorts.
He said consumption of cannabis should be seen in the same light as the consumption of alcohol. "The image of the tie-dyed stoner is the same as the idea that someone who uses alcohol downs six or seven shots of tequila," he said. "Most people consuming alcohol have a drink or two. The same is true of cannabis."
TIAC is the largest private-sector association for the tourism industry in Canada.  In answering a question from the floor, the organization's president, Charlotte Bell, said the association is concerned about issuing guidelines for its members' use until the legal environment is clearer.  "Until that happens, we're being careful about providing resources or guidance."