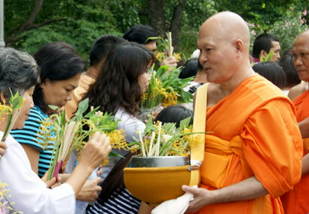 In a report focussing on airport infrastructure in Thailand, IATA has highlighted an urgent need to address soft tarmac spots at Suvarnabhumi Airport (BKK).
Temporary remedial repairs have been carried out on the runway tarmac, but reported incidents are steadily increasing, and IATA has urged Airports of Thailand (AoT) to urgently commit to a permanent solution.
IATA's overwhelming concern regards safety, but soft tarmac issues that result in runway closures and disruption have significant knock-on effects.
These include:
Delays resulting in missed onward connections, lost or delayed luggage
Costs as a result of passenger re-routing due to missed connecting flights, hotel costs, and passenger compensation
Gate changes caused by capacity constraints and repairs, resulting in passenger complaints and missed onward connections
Fuel costs and delays caused by imposed holding patterns, and taxiing congestion as a result of capacity issue
Impairing slot management and takeoff efficiencies
IATA also revealed its support for the approval of terminal expansion plans at BKK. With passenger numbers already surpassing the terminal design capacity of 45 million per year—and demand growing by 10% annually—expansion is vital if the airport is to meet demand.
Another Bangkok airport, Don Mueng (DMK), meanwhile, experienced demand growth of 21.34% in 2016, driven by a surge in low-cost carrier passengers.
Although recognizing the pressure the Thai Government is under to meet demand, IATA believes the development of U-Tapao (Pattaya) as a third Bangkok airport would be an error. IATA instead believes the focus should be on maximizing throughput and efficiently using the facilities at BKK and DMK.