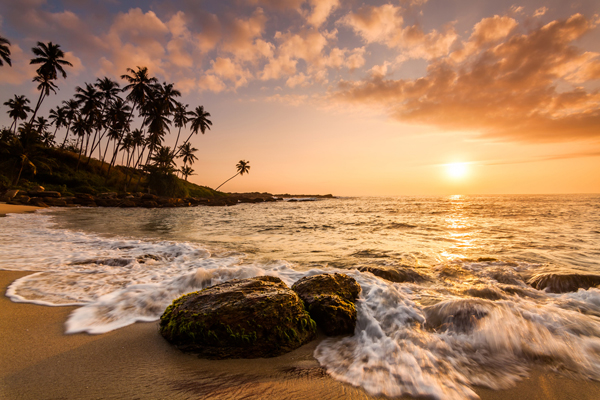 With tourist arrivals to Thailand nudging 40 million in 2018, the destination is the leading light in the ASEAN region for inbound visitors. Yet with the majority of visitors making a beeline for either the main cities such as Bangkok or Chiang Mai, or the better known island destinations such as Phuket, Krabi or Koh Samui, Thailand was eager to promote its lesser-known corners. At this year's ATF it was therefore pressing home its Amazing Thailand Go Local policy that encourages visitors to choose more authentic and immersive experiences of the country in second tier locations.
To make this happen the Tourism Authority of Thailand (TAT) has produced a TV commercial called 'Hidden Shades of Amazing Thailand' that has been running on BBC and CNN since December of 2018 and builds on their 'Amazing Thailand Open to the New Shades' concept. The initiative has identified 55 lesser-visited provinces in Thailand grouped in different divisions and all with distinct characteristics that make them worth visiting.
"What we think is under-rated are the authentic experiences across the 55 provinces and we want to show more of them to the world," said Weerasak Kowsurat, Thailand's Minister of Tourism and Sports. "Every single one of them has hidden gems, so it's time to bring out their stories and let more people know about them. I started focussing on the authenticity of experiences [when I became Minister] only 11 months ago, [but] France and Spain are doing the same, trying to spread people out in what is an endless job. You want to make sure the carrying capacity of each area is accounted for and let the city stakeholders keep this in their mind."
"With travel and tourism now widely recognised as a major contributor to grassroots economies, job creation and income distribution, we are now taking specific measures to ensure that the benefits are better distributed across the breadth and depth of the entire kingdom," added Yuthasak Supasorn, Governor of the Tourism Authority of Thailand. "We want tourism and related activities to really benefit local people and give them a new source of income and pride. This project will allow many local and off-the-beaten-track communities to show off their unique Thai-ness while looking forward to a brighter future."
Adding another brighter shade to Thailand's initiatives at this year's ATF and also reflecting their meteoric levels of visitor arrivals was their commitment to enhanced levels of sustainable tourism. This has started out with a ban on plastics and styrofoams in national and marine parks across the country and extends into an increased focus on where visitor spend actually goes – generating a wholesale review of the full tourism supply chain to understand how it can address a growing disparity in tourism-attributed wealth.
Such a review and environmental focus will also be of huge benefit to the other ASEAN countries that are at a much earlier stage in the growth of their tourism sector, so we look forward to what the results of this are and how they will be shared across the region.