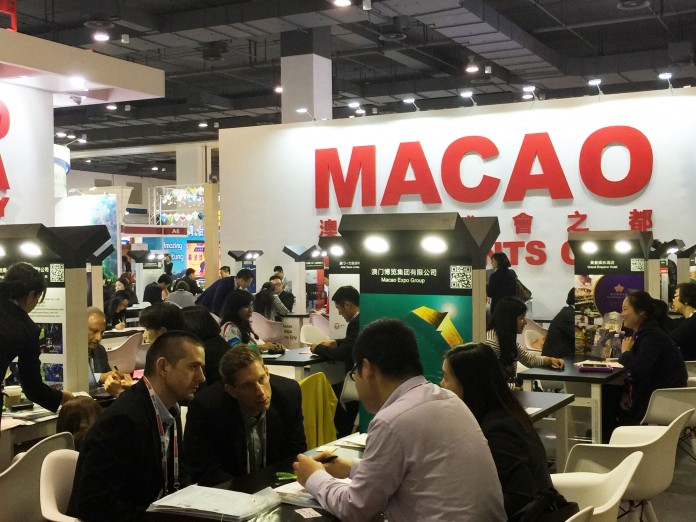 The 3-day 10th IT&CM China 2016 came to a close with over 14,000 business appointments as well as more than 70 business, education and networking activities concluded. The event received overwhelming feedback from delegates who shared how they had benefitted from the various aspects of this year's show.
First-time exhibitor Penang State Tourism's Penang State Minister YB Danny Law said, "Our debut here at IT&CM China has yielded us awareness among the buyer delegates. People know of Malaysia as a country, but not so much about Penang. We were able to introduce Penang's heritage, culture and developments at the show,"
Daimaru Matsuzakaya Department Store, another new exhibitor at this year's show also expressed satisfaction with the event. "IT&CM China is a highly effective platform, from its pre-scheduled appointment system to its onsite organisation. The quality of media and buyer delegates further enriches the effectiveness of the show," said Emily Lee, Project Manager, Inbound Business, Merchandising Strategy Promotion Unit, Merchandising and Channel Development Division.
For returning exhibitor Japan National Tourism Organization that has been with IT&CM China for 3 years now, the excellent profile of the Chinese buyers which the show consistently delivers keeps them coming back. "IT&CM China delivers quality buyers from China, and that is the main reason why we return year after year. This platform gives us a great opportunity to meet with Chinese buyers," remarked Tatsunori Naoi, Assistant Manager.
First-time buyer S. Kumar, Senior Pricing Consulting from Dnata shared, "My experience at this show has been really positive, having already met with a variety of suppliers, hotels and DMCs here. I hope to be able to deepen my relationships with them, and work towards a lasting partnership."
Another new buyer He Huixia, Euro & American Director of Hunan Huatian International Travel Service Co. Ltd, concurred, "I'm very impressed with the convenient pre-scheduled appointment system and online diary. The face-to-face business appointments allowed buyers and sellers to have an intimate session, with targeted and timely engagement and communication."
Sichuan World Travel Service Co. Ltd's General Manager Wu Yong Hui said of her fruitful experience at IT&CM China 2016, "We were looking for high-end travel and luxury travel suppliers and new ideas. At IT&CM China, I found suitable suppliers like Castle and Wine French DMC. I also interacted with many good buyers from all over the world, and mutually shared ideas as well as experiences on how to arrange high-end events and groups."
The IT&CM China experience continues for 25 selected international and Chinese buyers as they embark on the event's first-ever post-show tour to Kyushu, Japan, from 9 to 13 April. Sponsored and hosted by Fukuoka Convention & Visitors Bureau alongside Meetings Place Fukuoka, the fully-subscribed 5 Day 4 Night FAM Tour aimed at promoting Kyushu as Your Meeting Place. Itinerary highlights include the natural and heritage attractions, culinary delights, venue visits as well as meetings with participating CVBs across several Kyushu destinations.
He Hui, Office Director of Shaanxi Northwest General Aviation Association who is attending the post-show tour to Kyushu said, "The post-show tour is timely as I have not been to Japan before. This trip will allow me to know more about Kyushu and Japan, experience its culture, facilities, cuisine and hospitality."