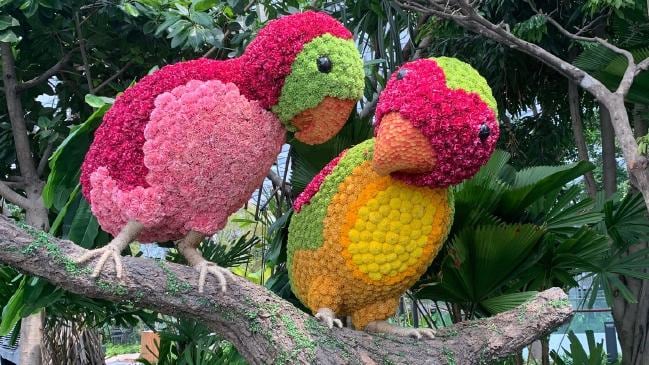 Whilst the bulk of the discussion at ATF was on boosting tourism growth to the region, one of the main talking points was on the repercussions of too much growth, "overtourism", and the radical step that The Philippines felt obliged to take in Boracay to address this. Closing the island, one of the country's top destinations, for six months to allow for environmental improvements captured worldwide publicity but also drew attention to the importance of ensuring destinations – particularly those with sensitive ecosystems – can remain sustainable.
"I am committed to creating a culture of sustainable tourism by establishing a tourist capacity in top destinations – beginning with Boracay – and enforcing local tourism laws and ordinances," said Bernadette Romulo Puyat, Philippines Tourism Secretary
Having started with Boracay, initiatives on sustainable management have now been applied to El Nido and Coron in Palawan, although without shutting the island entirely and focussing on closure of hotels and other tourism establishments that breach rules and regulations.
Despite taking such drastic measures to protect their natural environment, The Philippines still recorded a significant uplift in visitor arrivals in 2018, 8.5% to a total of just less than 5 million, and took the opportunity to introduce new destinations, a pattern it is set to continue through 2019 with a number of new initiatives.
First of these is the Tourism Promotion Board of the Philippines' focus on Philippine history, with a 2-year campaign called Philippines500 set to run from 2019-2021 and coincide with the 500th anniversary of Ferdinand Magellan's discovered of the island nation. The goal of the campaign is to target global mainstream markets, such as millennials and foodies, and to boost awareness of the Philippines and entice in particular other Spanish-speaking tourists to visit the only Spanish-speaking nation in South East Asia.
In addition to a focus on history, there will also be a renewed and reinforced focus on responsible tourism as well as a greater profile on the particular characteristics and desires of visitors to the c
"We're about to launch a new marketing and promotions strategy anchored on the overarching pronouncements of the Tourism Secretary on responsible tourism and responsible stewardship," said Marie Venue Tan, Chief Operating Officer of the Tourism Promotions Board. "As global realities are already shaping travel and tourism we're also now going to start looking at psychographics. The paradigm has shifted, so now people are looking at experiential travel, they're deeply into immersive travel. They no longer want to go to the hotel and relax on the beach."
To help people immerse themselves in and experience the real Philippines, Philippines Airlines (PAL) is boosting its longhaul network by taking stock of six new Airbus A350-900 XWB's, four already in service and two more to come on stream in 2019. New York and London will benefit from these new craft with direct services from October 2019, as will Los Angeles to Cebu once the new craft come on stream. Philippines Tourism Promotion Board also updated on its newly-opened airports, i.e. Bohol-Panglao International Airport, Mactan Cebu International Airport and Cagayan North International Airport. There is also talk of a further point "in western Europe" being added to the PAL route network within the next 12 months – watch this space.