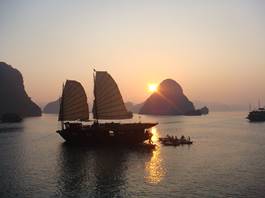 Travellers to Hong Kong have been warned to be "particularly vigilant" following eight consecutive weekends of anti-government protests.
The Foreign and Commonwealth Office alert was issued after violent clashes on Sunday as police fired tear gas and rubber bullets at protesters. Barricades were also erected at several different locations in the city.
The FCO warned that "significant violence" has erupted with clashes between police and protestors at mass political demonstrations on Hong Kong Island, in Kowloon and various suburbs in the New Territories.
Activities related to protests have spilled over into large public spaces, including shopping centres, housing estates and MTR metro stations.
"Protests can deviate from planned routes and there is the possibility of injuries among those accidentally caught up in events," the FCO said in updated travel advice.
"Demonstrations may lead to sections of the city being closed off and public transport being significantly affected. In recent protests, bus routes, MTR stations and the Hong Kong Macao Ferry Terminal have temporarily suspended operations without warning.
"If you're in and around areas where demonstrations are taking place, you should remain vigilant, follow the advice of local authorities and move away quickly to a safe place if there are signs of disorder."
The FCO added: "Reports indicate demonstrations are likely to continue to take place in Hong Kong.
"These protests usually happen on weekends, with the more violent clashes happening at night, though protests may take place with little or no notice at any time, on any day.
"You should be prepared that the situation around protests and public gatherings could change quickly.
"Some protests, including those over the weekend of 27-28 July, lacked police authorisation. These unauthorised protests have a higher degree of unpredictability, and when compared with authorised protests have been met previously with a more rapid and more severe police response.
"You should therefore exercise a particular degree of vigilance in the vicinity of these unauthorised protests. Local media reporting clearly identifies which protests are unauthorised."