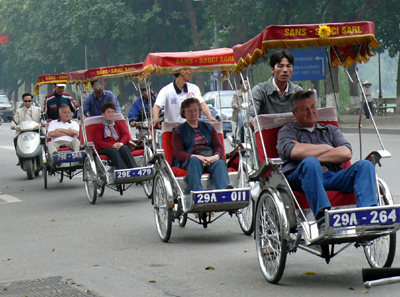 Vietnam's approved a plan to allow foreign tourists to apply for electronic visas (e-visas) starting on February 1, 2017. If the e-visa issuance system goes well, the country would attract more travelers from abroad, especially those purchasing tours at the last minute.
Under the program, tourists will be able to apply online for 30-day, single-entry e-visas by paying a non-refundable application fee online.
Currently, travel companies are required to take two parallel steps: sending the immigration agency both digital and printed visa applications on behalf of their customers. When the applications are approved, the companies will have to send people to the immigration office to collect visas on behalf of their clients.
Vietnam has extended visa exemptions to tourists from the Association of South East Asian Nations (ASEAN) as well as Russia, Japan, South Korea, Denmark, Norway, Poland, Sweden, Belarus, the U.K., France, Germany, Spain and Italy.
More than nine million international tourists have come to Vietnam in January-November, a 25.4% year-on-year increase, according to the Vietnam National Administration of Tourism.