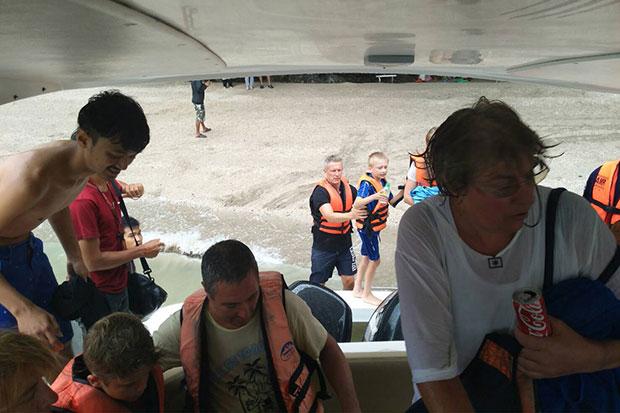 Two speed boats carrying Norwegian and Chinese tourists collided and overturned near Koh Khao Phing Kan, also known as James Bond island, dumping about 20 people into the Andaman Sea off Phangnga.
Phangnga National Park in the southern province reported the collision.
All were rescued from the water and the injured were taken to Phangnga Hospital.
Deputy Phangna governor Ekkarat Leesen said 19 people were hurt and being treated in hospital, Thairath online reported.
The park and the Disaster Prevention and Mitigation office in Phangnga said one tourist was seriously injured.
The accident occurred as the long-tailed boat Wararat – with 11 Norwegians, four Belgians, a Thai guide and three crew members – was leaving the island for lunch at Koh Panyee, the deputy governor said.
It collided with another boat bringing an unknown number of Chinese tourists to James Bond island. There were no other details available about the second boat.
Neither of the two boats had licenses for tourists.
Poor visibility due to rough seas could be the cause of the collision, Mr Ekkarat said.
Koh Khao Phing Kan and Koh Tapu were made famous as a setting for the James Bond movie Man With The Golden Gun.
Pol Lt Col Somkid Sangkhao, the Takua Tung deputy police chief, said the drivers of the two boats will be summoned for questioning and charged.