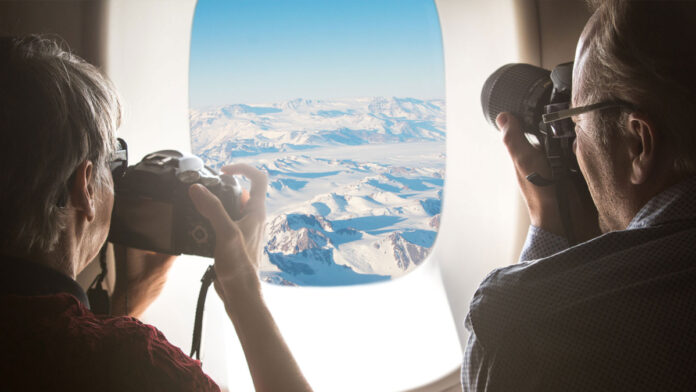 The stored Airbus A380 fleet at Teruel in Spain has just become more diverse as it welcomes the British Airways A380. While the BA A380 fleet has called Chateauroux home for the past half a year, things are changing as the fleet relocates to Spain.
2020 will go down as a terrible year for the Airbus A380 as a type. Currently, just a handful of the aircraft are flying for carriers such as Emirates and China Southern. Simultaneously, the majority of the global fleet remains grounded due to the massive decrease in passenger numbers globally.
In its second-half results, IAG confirmed that it would be 'temporarily grounding four A380s' as part of its fleet resizing strategy. However, the entire fleet remained in Chateauroux, occasionally visiting Heathrow for maintenance. Last week, Simple Flying reported that the airline was to move some of its A380 fleet to Madrid Barajas Airport, home of its sister airline Iberia.
Today two more aircraft flew down to Spain. However, rather than heading to Madrid, they flew slightly further east to Teruel, a Spanish aircraft graveyard. G-XLEA, BA's first Airbus A380, went first. The plane departed from London Heathrow at 08:58. Having flown for one hour and 40 minutes, it landed in Teruel at 11:38.
Both G-XLEA and G-XLEB flew down to Teruel. Photo: FlightRadar24.com
Following XLEA was G-XLEB. This aircraft had a slightly shorter journey as it was still in Chateauroux. XLEB departed Chateauroux at 12:49, arriving in Teurel at 14:12 after a one-hour, 23-minute flight, according to data from FlightRadar24.com.
Many people wouldn't have been able to point out Teruel on a map before the COVID-19 pandemic. However, since passenger demand tanked, and airlines needed cheap storage for large planes, it has come into its element.
The British Airways A380s will undoubtedly have some aircraft to relate to during their extended stay on the ground. For starters, towards the start of the crisis, British Airways ferried five Boeing 747s to the facility. At the time, this was for storage. However, it has since been confirmed the 747s won't return to the fleet.