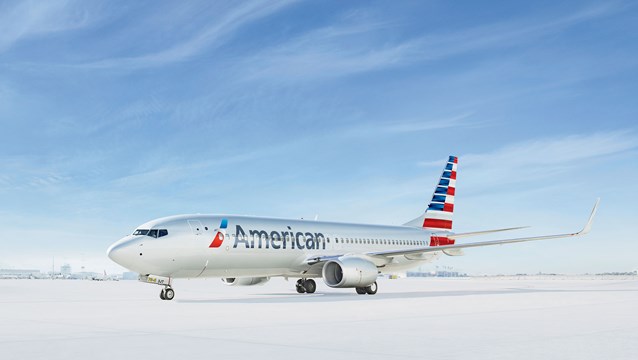 American Airlines will furlough or lay off approximately 19,000 employees on Oct. 1 unless federal payroll grants are extended.
The Cares Act grants, from which American received $5.8 billion, expire Sept. 30.
In a letter to employees Monday, American CEO Doug Parker and president Robert Isom said that 12,500 employees of American and its three wholly-owned regional carriers have accepted early out or retirement programs, while 11,000 employees have agreed to be on leave of absence in October. That still leaves the carrier with the need to eliminate 19,000 positions in order to right-size the airline.
The announcement isn't a surprise. In July, American formally warned 25,000 employees of potential furloughs in October. The carrier currently plans to fly less than 50% of its normal schedule during the fourth quarter, with long-haul capacity at only 25% of 2019. Last week, American also announced it would pull out of 15 cities in October.
President Trump, as well leadership in the House and Senate, have expressed support for extending the airline Payroll Support Program (PSP) beyond September. However, the potential aid is bogged down in the wider dispute between Democrats, Republicans and the White House over a new Covid-19 relief package.
Parker and Isom urged American employees to reach out to their congressional representatives.
"If you haven't already done so, you can let your elected officials know just how important a PSP extension," the letter said.