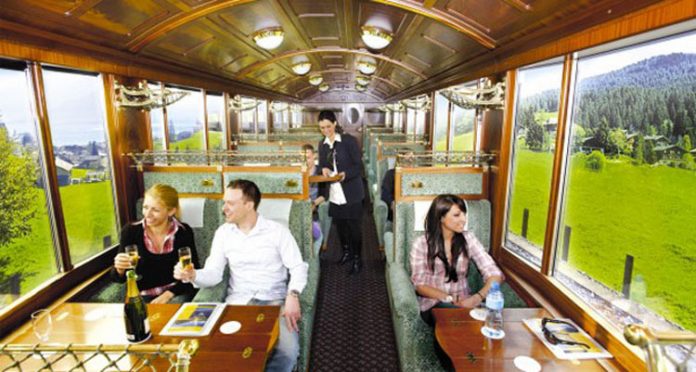 Rail Europe unveiled a new booking platform for travel advisors called Easy Rail Access (ERA) at a recent event. Dau-Khoi Nguyen, president & CEO, said ERA is a one-stop-shop that makes the booking process easier and quicker than ever before for agencies and travel advisors who will benefit from comprehensive, continuously updated offers and customer service support. Rail Europe is progressively deploying the Easy Rail Access platform worldwide into 2020.
"Rail Europe is working hard to make the user experience for its travel advisor partners easier and more productive," said Nguyen. "ERA will allow them the ability to find rail choices and the information they need for their clients much more quickly, as well as complete the booking process faster." The majority of Rail Europe's business, said Nguyen, comes from travel professionals.
Nguyen also went on to remark that Europe maintains its status as the most attractive tourist destination worldwide and last year the European train travel market for passengers coming from outside Europe was estimated at between $883 million and $1.104 billion. It is estimated, he said, that this number could almost double by 2028, as consumers become more environmentally aware, realizing that the train remains the most sustainable means of transport after cycling.
Sales of the Eurailpass, which offers unlimited travel for a certain number of days, are up 8 percent in 2019 over last year while sales of high-speed trains like the TGV in France are up 12 percent. Nguyen said that with the increasing number of high-speed trains, it is possible to reach most major cities in Europe within two or three hours from Paris.
Customers for European rail, said Nguyen, are very diversified and range from individual travelers and university students to family groups. They are appreciative of the comfort and convenience of the trains. Groups comprise 16 percent of travelers and Rail Europe has a separate operation for that market. The major reasons travelers choose rail, he said, are city center to city center travel; comfort with large cars and room for luggage; scenery; and good value deals with discounts for advance booking and other savings.
Nguyen said the company is educating advisors about ERA—using its teams in the field to inform them about the updated system. There are also e-learning certification programs available. There are three ways trade partners can connect to Rail Europe products: the agent.raileurope.com website; API/webservice connections; and Euronet, a desktop application that will be retired by the end of 2020.