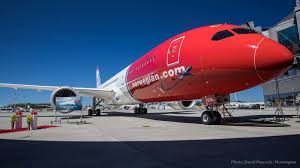 Iata has urged Europe's governments to re-open borders through Covid-testing travellers and called for fresh financial aid for aviation, warning "support is running out".
Latest Iata figures suggest the industry will end the year with passenger numbers in Europe down by at least 70% year on year.
Iata regional vice-president for Europe Rafael Schvartzman told the Portugal Air Summit: "Airlines are burning through cash at the rate of $300,000 a minute.
"Much of the government support that has enabled them to remain viable is running out."
He warned of a "real prospect of catastrophic job losses" and said: "Continued financial support is desperately needed."
Iata has called for "systematic pre-departure testing" to re-open borders and said a European Council recommendation on coordinating measures agreed last week had "failed to set clear conditions for the use of testing to replace quarantine".
Schvartzman warned: "Quarantine of any length will continue the economic destruction. Testing must replace, not shorten quarantine – and testing costs should be borne by governments."
He argued: "Swift and consistent action from European governments is essential if the year-end travel season is to be saved in any form."
The UK government has already made clear the introduction of Covid tests, possibly from December, will only shorten quarantine restrictions to about a week.
It has also made clear passengers will bear the cost, as is the case also in Germany.
The EU has recommended adoption of a traffic-light system to differentiate low and high-risk countries or regions and those in between, with self-isolation requirements and/or testing regimes in place for travellers from 'high risk' areas.
Iata's most-recent air passenger survey suggested a high level of support for testing, with 88% saying they would be willing to be tested to facilitate travel.
Two in five respondents (39%) said governments should pay for the tests, with 25% agreeing it was the responsibility of travellers to pay.
The respondents were not asked whether they would be willing to pay for Covid tests to cut quarantine times.