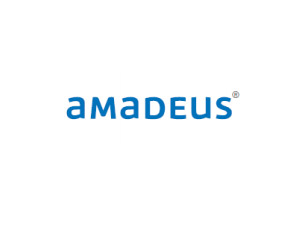 Amadeus has kicked off further cost-cutting measures, which it expects will amount to annual savings of approximately $296 million.
Announcing half-year and second quarter results, the first of the big two, publicly listed distribution and technology brands to do so, the company said the plan is designed to "strengthen its capabilities" going forward.
Amadeus had already announced a cost-reduction plan of around $355 million in March.
For the first half of 2020, Amadeus reported a loss of about $105 million, down 113% year-on-year
The company says revenue declined by 55%, to $1.5 billion, and Ebitda declined 84%, to about $195 million.
For the six months travel agency bookings were down 79%, and passengers boarded down 56% with president and CEO Luis Maroto describing the second quarter as a "very difficult moment globally for the travel industry."
In the second quarter, the distribution business reported travel agency bookings down 113% year-on-year but said travel agency air bookings turned a corner in mid-June as the volume of cancellations seen in March, April and some of May began to slow.
Distribution revenue declined 102% in the second quarter, making a loss of about $19 million, and 73.0% overall to revenue of about $424 million for the six first months of the year.
Despite the uncertainty in the market, the company signed nine new contracts or renewals during the reporting period, including Air New Zealand.
Maroto says: "Since late May, we have begun to see an increasing number of flights being scheduled, and air traffic and bookings have been responding. However, the situation remains highly uncertain."
He adds that the company has taken additional liquidity measures and now had about $4.7 billion available, including approximately $2.8 billion in cash.
Revenue in IT Solutions dropped 56% for the quarter, to about $326 million and 29% for the six months, to about $995 million.
The declines were mainly attributed to the dip in passengers boarded over the quarter which was down 94%, to $37 million.
The $296 million saving in fixed costs is expected to come through an acceleration of digitalization programs, speeding up integration of acquisitions and general process simplification.