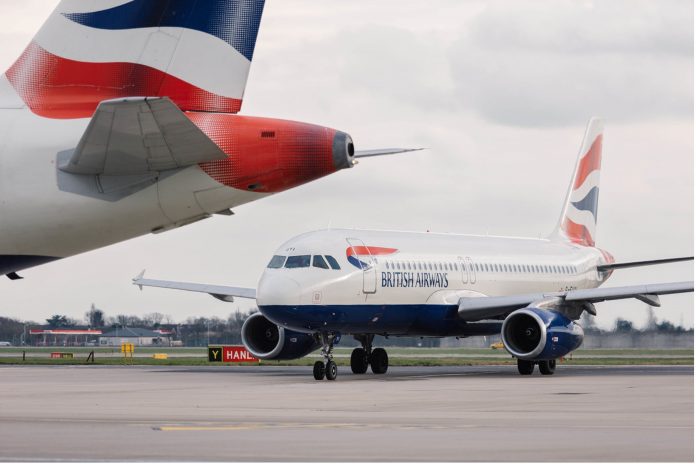 British Airways will seek to go head to head with low-cost carriers like easyJet and Wizz Air by cutting layover perks at luxury overseas hotels for cabin crew and pilots.
The carrier is currently in the final stages of negotiations to set up its 'on, off, on again' low-cost Gatwick subsidiary which will target leisure travellers with point-to-point flights to popular holiday destinations.
British Airways threatened to pull out of Gatwick altogether unless pilots and other workers agreed to sign new contracts with substantially reduced pay rates and less generous terms and conditions.
The airline claims to have made a loss on its Gatwick operation for years as it tried to compete on price with budget carriers that have much lower overheads.
Last month, pilots backed a proposal to have their wages slashed in order to make BA's new low-cost subsidiary viable. Pilots at the new carrier will eventually be able to progress to the mainline brand at Heathrow to bump up their earnings.
British Airways has sent an email to cabin crew who were made redundant last year inviting them to apply for a position at the subsidiary as part of its plans to have them "fast-tracked" into a position at British Airways.
"By applying for this vacancy, you'll have the opportunity to help shape our new operation competing with carriers like Easyjet and Wizz, whilst ensuring we stand out from the crowd through our unique British Airways service," the email reads.
Cabin crew could earn a maximum of £24,000 through a combination of flying and duty pay, bonuses and in-flight sales commission but the starting salary is just £15,848.
The airline is expected to start flying in March 2022 according to the email.
While British Airways describes the subsidiary as a "full-service premium airline", cabin crew and pilots won't get to enjoy layovers because all flights will start and finish at Gatwick. Cabin crew would work two to four legs per day, although some duty days could stretch to six legs.
It's fairly common for low-cost carriers not to have crew layovers as a way to save costs. Rivals like easyJet or Ryanair will normally set up a new base rather than send crew on overnight trips.