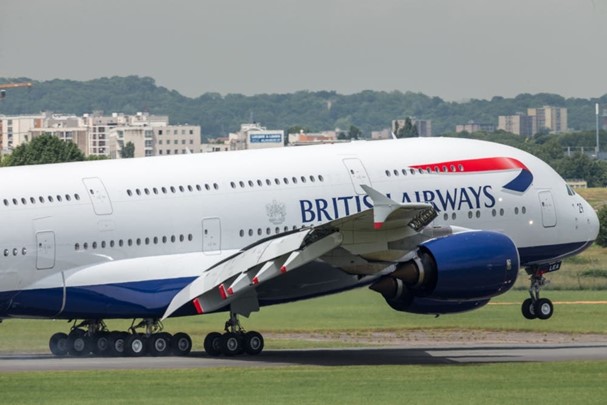 Spanish cabin crew hired on temporary contracts to work at British Airways will receive just two and a half weeks of training according to a leaked memo detailing the job offer and requirements of the role. In comparison, the standard training course for new cabin crew at BA lasts up to six weeks.
British Airways hopes to have its first batch of temporary Spanish cabin crew in the air by the end of May or early June at the latest in order to head off yet another operational meltdown at the beleaguered airline.
The Heathrow-based carrier confirmed on Friday that it would open a temporary crew base in Madrid with flight attendants hired on fixed six-month contracts to bolster BA's cabin crew workforce over the busy summer months.
British Airways says the temporary base is necessary because, despite a high level of interest in cabin crew vacancies, mandatory security vetting and referencing checks are taking up to 12 weeks per candidate. As a result, there is still a squeeze in new recruits actually starting work.
The airline is also suffering from a post-COVID employee sickness rate of 7 per cent which is well above historical averages.
According to the memo, the training course will take approximately two and a half weeks which includes days off. During that time, the contract cabin crew will learn BA's operating policies and procedures, safety and emergency procedures, aviation medicine, aircraft specific information and customer service delivery.
Cabin crew must, however, already possess an attestation from the European Air Safety Agency (EASA) which proves they've completed a generic safety and emergency procedures course.
The agency is also looking for cabin crew who have previous flying experience, especially on the Airbus A320 series.
British Airways says its training course for new-hire cabin crew can last for up to six weeks but this includes generic training in order to acquire an attestation. For recruits who already have an attestation, the training can be reduced to four weeks.
Spanish contract cabin crew are expected to be trained at BA's state-of-the-art training centre in London, although the leaked memo suggests some training may also be completed in Madrid.
Although BA is having no issues finding cabin crew recruits, the company admitted on Friday that it was struggling to fill ground staff vacancies due to what it described as a "tight labour market".
In recent weeks, a lack of ground crew has resulted in aircraft departing without any luggage onboard because there was no ground crew available to actually loads it.