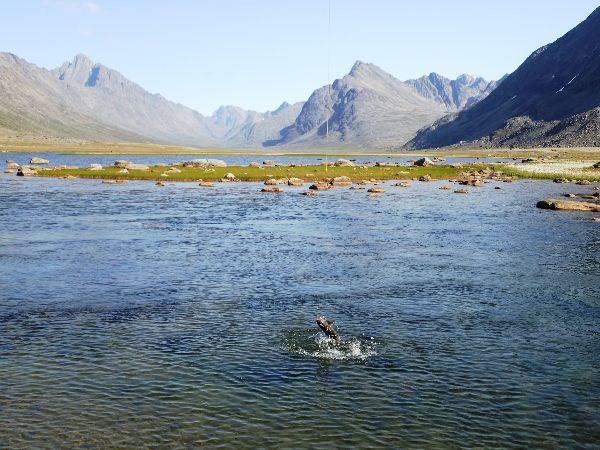 Living where I do in the North of Scotland I am fortunate enough to be able to easily visit and enjoy some of the finest wilderness places on offer in the rugged and beautiful country; from far flung mountains and moors, to glacier formed lakes (lochs) and streams. Wandering these with a fly rod in search of the wild trout, sometimes salmon and very occasionally (rare) opportunities to fish for the age old Arctic Char that are 'landlocked' in the deepest of our lakes.
It's in the wild places of home I grew to appreciate the beauty and wonder that surround us. It ignites a desire to explore and research these lonely places beyond the shores of my home country. I long to visit, explore and experience some of the other northern, rugged, beautiful and pristine places that shared a similar fate in their most recent formation at the hands of the now retreating ice.
The choice is pretty extensive, but one place amongst all others stood out and became somewhere I simply had to visit and experience; Greenland.
And how perfect it was to be that "Visit Greenland" were seeking someone to do just this, visit and promote a new local Greenlandic company by the name of West Greenland Wildlife, owned and operated by Leif Fontaine. He was in the very early process of opening up the small river that lies in his family hunting ground at Sassannguit.
Located right on the Arctic Circle in West Greenland, Sassannguit river had the promise of char fishing in exactly the pristine unspoiled wilderness I was hoping for. But first I had to get there.