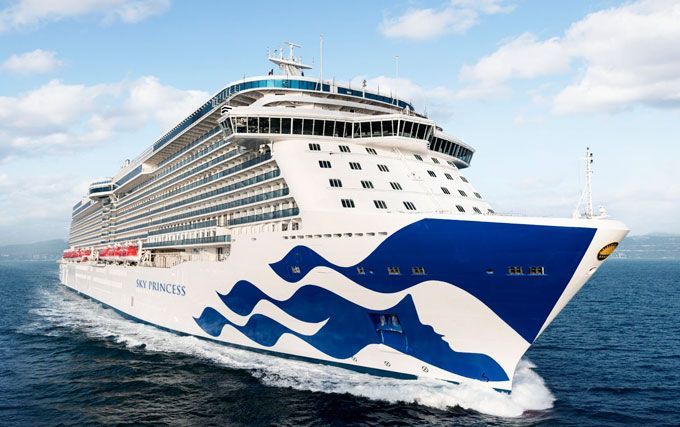 Princess Cruises has announced a new 116-day voyage that will literally take you around the world, and then some.
The list of 51 destinations that the world cruise will visit includes traveler favorites such as Maui, Sydney, Barcelona, Dubai, Athens, Rome, and many others. In all, the cruise will visit 26 different countries across six continents, according to the Princess announcement. For the first time, the World Cruise will make stops in Bar, Montenegro and Taranto, Italy, among other destinations.
"Our expert itinerary planners have assembled an unmatched combination of popular ports and off-the-beaten-path locales for a global journey not found anywhere else," says Princess Cruises President John Padgett in a statement.
While the circumference of the planet Earth is 21,600 nautical miles, Princess Cruises' new voyage will exceed that by traveling 33,500 nautical miles — it's longest cruise ever.
Guests can choose to depart from either Ft. Lauderdale on January 5, 2025, or from Los Angeles on January 20, 2025 for the round-trip voyage.
The global cruise starts at $20,539, or about $117 a night, for an Interior stateroom which includes dining, entertainment, and fitness facilities. Specialty dining, alcoholic drink packages, Wi-Fi, and other amenities are available for an additional cost. Guests will have the opportunity to experience on-shore excursions at many of the ports.
The cruise will take place on the Island Princess, which was recently refurbished in December 2017. The 16-deck, 964' long cruise ship is award-winning for its on-board amenities of entertainment, spa, and cuisine.

As part of the programming, guests will have the opportunity to visit over 27 UNESCO World Heritage Sites, including the pyramids of Giza, the Singapore Botanical Gardens, and the ancient Greek city of Ephesus.
If a 116-day voyage at sea is too long, Princess also offers a variety of world cruises that start at only 50 days.