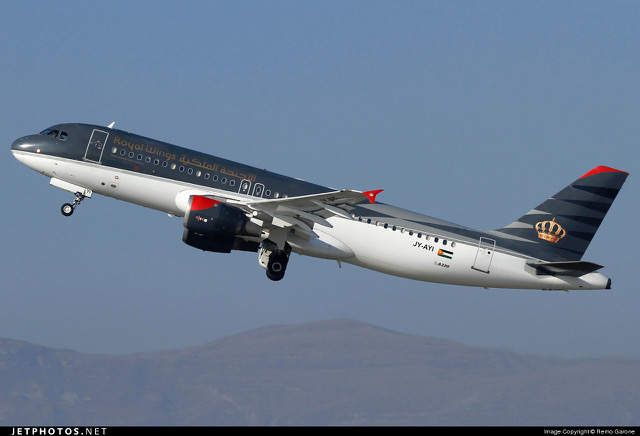 Flights to Norway considered for winter 17/18 After some years break there will now again be direct flights from Denmark, Sweden and Finland to Jordan. The charter company Royal Wings from Jordan, a subsidiary and Royal Jordanian, will from February 2017 fly to Aqaba for 10 weeks, Saturday from Copenhagen, Stockholm Sunday and Monday from Helsinki.
Several travel agencies offer travel packages with wellness experiences in the Dead Sea, desert nights in Wadi Rum and trips to Petra. "Aircrafts used for all routes will be an Airbus A320 with a capacity of 155 seats on each aircraft.
It will be only economy class available and same aircraft will be used for all 3 routes
Oslo is not included for this season, but will be considered for the season 17/18 starting October 2017. Aapprox time of flying will be 5,5 hours for Arlanda, 5 h 15 min for Copenhagen and 5 hours for Helsinki
Jordan Tourism Board is being pro-active to ensure that tourist will continue to visit Jordan. Scandinavia is also an important market to Aqaba, and Jordan Tourism appreciate Scandinavians traveling to Jordan, and would like to make it easier to for them to visit Jordan.
At the moment all flights have full allotments so we expect to have full flights starting in February.
Flights will be once a week from all cities and there will be only packages available through the tour operators Jordan Tourism Board have signed cooperation agreement with.
There will be no flights only, only packages," says Christine Engel, CEO, United Spirit Nordic.
The move is part of the Jordanian government's drive to lure more tourist traffic to the region which has suffered given the conflict in Syria and civil unrest in nearby Egypt. Other measures undertaken include the exempting of regular airlines and charter carrier from paying taxes and fees at Aqaba airport, as well as reducing electricity prices in the tourism sector. Israel has already announced similar subsidies on flights to Eilat situated just 37 kilometers away from Aqaba.
Travel agencies in Sweden, Denmark and Norway will be able to receive market subsidy, and there will be created a campaign to raise awareness of the Aqaba area.
Royal Wings fleet consists of one A320-200 aircraft. In addition Royal Wings has access of all Royal Jordanian aircraft including Embraer 175, Embraer 195, A320, A321, A310, A340 and A330's upon availability.
Royal Jordanian intends to have a fleet of 35 aircraft by the year 2018, with 8 Boeing 787s, 4 Airbus A319s, 8 Airbus A320s, 6 Airbus A321s and 9 Embraer E-Jets.