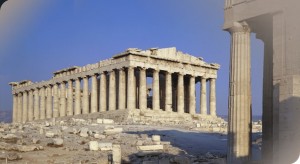 Tickets for the Acropolis in Athens could go from €12 to €20 or more after Culture Ministry in Greece has suggested that some entrance fees can be increased to the country's historical sites, ruins and museums.
More than 10,000 tourists visit Acropolis a day in the peak season, and Greece wants to raise more money from its tourism industry.
The country's left-wing government has called its original prices 'unacceptably low'.
Prices at the Athens monument are to rise by about 66% from €12 to €20 and those for the ruins of Knossos in Crete, are to jump 150% from €6 to €15, the federation of Greek travel agents said.
Two hundred state museums will be affected. Tours of Greece's approximately 20,000 archaeological dig sites have been complimentary and will now have fees.
The plan is to charge the new rate from April to November 2016, allowing a 50 percent discount for the rest of the year. Greece's 1.2 million unemployed people will be granted free admission.
Lysandros Tsilidis, the president of the federation of Greek travel agents, told the Guardian, "The value-added tax hikes on all goods and tourism services, as well as the announced increases to the ticket prices of museums and archaeological sites, burden the travel package so much that it will become uncompetitive in the end.
The price rises should not be "enforced abruptly". It should instead be introduced gradually over a three-year period," says Tsilidis.