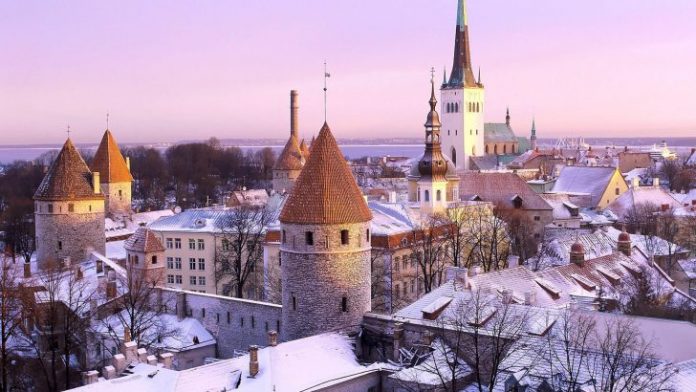 The Government of Estonia has announced that citizens of the country, returning travellers, as well as nationals of other countries, will no longer be required to stay self-isolated for ten days as the quarantine period has been shortened.
Since January 10, persons who have been in close contact with COVID-19 infected people, returning travellers, minors, and nationals of other countries will only have to stay quarantined for seven days, SchengenVisaInfo.com reports.
"Data from the health board show that both the incubation period of the virus itself and the period during which infected people pose a risk to others have shortened. Thanks to that, we're able to reduce the isolation period required of close contacts and people returning from their travels," the Prime Minister of Estonia, Kaja Kallas, said, commenting on the shortening of the quarantine period.
The authorities have clarified that the quarantine requirement applies only to those who have not been vaccinated or recovered from the virus. This means that all persons who hold a valid vaccination or recovery certificate are exempt from the self-isolation rule when reaching Estonia.
During the seven-day quarantine period, self-isolated persons can leave home or accommodation place if they need to take care of absolutely necessary matters. However, everyone must make sure to follow all COVID-19 measures in order to avoid transmitting the virus to other people.
"During quarantine, a person may only leave their home to obtain things that they unavoidably need to ensure their ability to cope on a day-to-day basis, and in doing so must take all measures to reduce the risk of infection," the statement of the Government reads.
The quarantine period in Estonia also applies to minors. However, the authorities have explained that minors will be able to end their quarantine period on the fourth day provided that they undergo a COVID-19 test, the result of which must be negative.
Estonia currently keeps strict restrictions for persons who have not been vaccinated or recovered from the virus. In contrast, those who hold a vaccination or recovery certificate can enter the country without having to follow any additional entry rules.
Estonia Continues to Keep Entry Restrictions for Arrivals From Other EU/Schengen Area Countries
The figures provided by the European Centre for Disease Prevention and Control (ECDC) show that Estonia has administered a total of 1,884,783 COVID-19 doses until now. According to the same, 73.8 per cent have taken a single vaccine dose, 70.5 per cent have been fully vaccinated, and another 29.5 per cent have received an additional dose.
Previously, SchengenVisaInfo.com reported that Estonia's cruise served almost 3 million passengers in the second half of 2021. Compared to 2020, last year, Estonia marked a 21 per cent increase, despite the COVID-19 restrictions and travel bans imposed against highly affected countries.