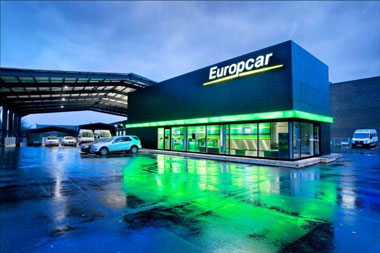 The traditional model of car hire is set to be turned on its head as global mobility group Europcar prepares to bring a series of international innovations to Australia in the coming months as well as continue its push into green mobility solutions.Subscription-based car hire that enables people to hire for flexible terms from a month plus, the digitisation of the vehicle hire customer journey and a car sharing pilot program are amongst the new transformations being rolled out by the leading mobility provider.
This modern mobility makeover is being prompted by the rise in alternative modes of car ownership as well as rapid digitisation and post-pandemic demand for seamless app-based customer service.
Europcar Mobility Group's Australian Managing Director Benoît Garel said the innovation drive would forever change car hire and deliver frictionless customer service filled with choice.
"There has been no greater shift in car hire than what will occur over the next 12 to 18 months here in Australia as the local market continues to rebound exponentially," said Mr Garel.
"This is an industry that has been slow to embrace the opportunities that digitisation can provide in order to deliver truly frictionless customer service," he added.
"We've listened to customers who want to get on the road faster when they arrive at their destination and corporates who want more sustainable hire options and are working towards our customers being able to seamlessly manage all facets of car hire digitally – from contactless pick-up, unlocking the car with your phone, to submitting vehicle condition reports digitally and much more.
"These innovations are all part of our global strategy to lead the category into the next wave of mobility which also includes encouraging the shift from vehicle ownership to usage, while
empowering our customers to increasingly use green mobility solutions."
Globally, Europcar Mobility Group has in March this year had its corporate greenhouse gas emissions targets validated by the Science Based Targets Initiative (SBTi). The approval of these carbon reduction targets reinforces the Group's strategy to facilitate and encourage a usage based approach to mobility, rather than one of ownership.
In addition to the taking an industry leading position in terms of ESG ratings, Europcar Mobility Group has launched a subscription product in Europe to be bought out to Australia and New Zealand in the coming months. This product has been borne from the evolving customer needs and shifts in mobility requirements in general seen in various phases around the world.
The flexibility in mobility solutions through the likes of a subscription offering aims to capture a younger audience, which is shunning car ownership in increasing numbers due to sustainability and affordability reasons.
In fact, a study by Savvy
indicates the average annual running cost for a medium sized car in Australia begins at $13,782, with the average Aussie spending up to 14 per cent of their income on
transportation.
"Being able to rent a car for an hour or a month will be a game-changer. People will be able to store their licence and other details in the app, making car hire seamless and quick," Mr Garel said.
He added that Europcar Mobility Group's business model focused on providing a mobility solution for every moment in life. From hiring a van for the afternoon, to a long-term business rental, key barriers surrounding length of use, mode of transport and ease of booking would be eradicated.
"We understand the mental barriers faced by our customers when approaching a complicated car hire process and are committed to providing a frictionless customer journey from start to finish, delivering the flexibility and agility our customers value in this rapidly changing environment," concluded Mr Garel.
Europcar Mobility Group plans on progressively rolling out its new innovations in Australia in the second half of 2022 with pilot projects to launch in key locations prior to broad take-up across its Australia-wide network.