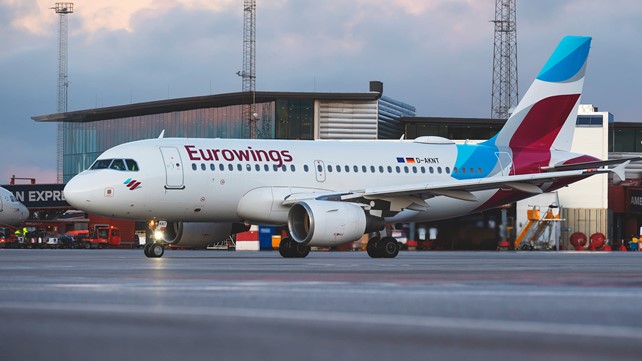 Hundreds of Eurowings pilots say they intend to start a three-day strike starting Monday in an escalating dispute with the German airline over working hours and rest periods.
Thousands of passengers at the Lufthansa Group budget carrier could be grounded after the Vereinigung Cockpit (VC) announced on Friday night that its members would walk out at the strike of midnight on Monday, 17th October and not return to work until 11:59 pm on Wednesday 19th October.
"This strike would not be necessary if Eurowings negotiated with us on an equal footing," complained the union's spokesperson Matthias Baier on Friday night. Baier accused the airline of "playing for time" as the two sides lock horns over pilot's work hours.
"The company's practice of regularly planning employees up to the legal limits leads to a considerable burden that must be mitigated," the union explained.
"Due to the completely inadequate offers, employees have no choice but to express their displeasure about the workload in their airline through a strike and to build up pressure," Baier continued.
Eurowings pilots are already protected by working hour regulations known as 'Flight Time Limitations' which dictate maximum duty periods, absolute limits on flying hours and minimum rest provisions. These rules are, however, considered the absolute upper limit that flight crew should be working.
The VC union wants Eurowings to commit to a binding contract with more restrictive duty periods and flying hours while guaranteeing longer rest periods.
Pilots have already staged a one-day strike over the issue at the start of October which left around 30,000 passengers stranded. Eurowings says it was still able to operate around half of its planned schedule.