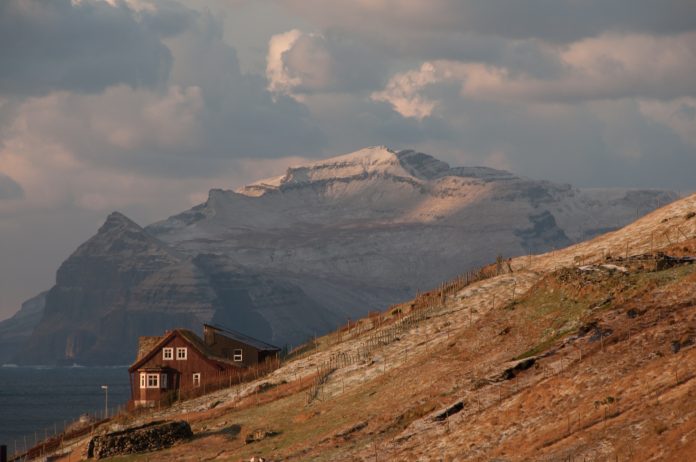 A new tourism strategy has just been formulated in the Faroe Islands.
A working group with members from the tourism industry, municipalities, tourism information-offices, nature conservation and government officials has during the last year been working on the strategy, has now submitted its recommendations to the Faroese government.
Jóhan Pauli Helgason, adviser to Ministry of Foreign Affairs and Trade:
"The Faroe Islands are receiving more tourists, which is a positive trend for a new and growing industry, but there are also concerns that need to be addressed, as such a small community needs to protect our nature and the environment so that the unspoilt environment remains unspoilt and attractive. . The last year there have been many discussions on how to organise the tourim industry better, maybe especially with regard to the acces to the nature . "
The revenue in the Faroese tourism was in 2015 665 mio.kr and is expected to reach 1 mia.kr. in 2020. The revenue came from 160.000 tourists in 2016 and the goal is 200,000 in 2020. The largest amount of tourist came from Denmark, UK, Germany, USA, Holland, Canada and Australia.
The working group recommends for example, that a new development department is organized with at least two employees with the main task of organizing the internal tourism industry better. The working group recommends that the new department receives funding of 7 mio.kr, of which 5 mio. kr is new money. This money has to be combined with DKK 2 million, previously granted to the regional tourist offices in the municipalities among other things, so that the total budget for the new strategy will be DKK 7 million.
The new development department will be subject to the VisitFaroeIslands Tourist Board, but must have an office, a separate identity and separate funding.
The two new employees are expected to be employed during the winter, so the start date of the new development department can be in the start of 2018.
"The new development department must work with local authorities to develop local products. In addition, local municipalities as well as private companies can apply for subsidies according to principle 1:1 for better infrastructure, new signs, new paths, new products etc. could be improved.
The Faroe Islands currently have no nature protection law. It is one of the main recommendations, that a new law, regulating the acess to the nature better, is put in place as soon as possible. The government of the Faroe Islands is already in the process of developing the new framework for a nature-protection law, which is expected to be in place this autumn. It will be one of the main tasks of the development department to support nature-protection initiatives and initiatives aiming at a sustainable tourism industry in the Faroe Islands.."