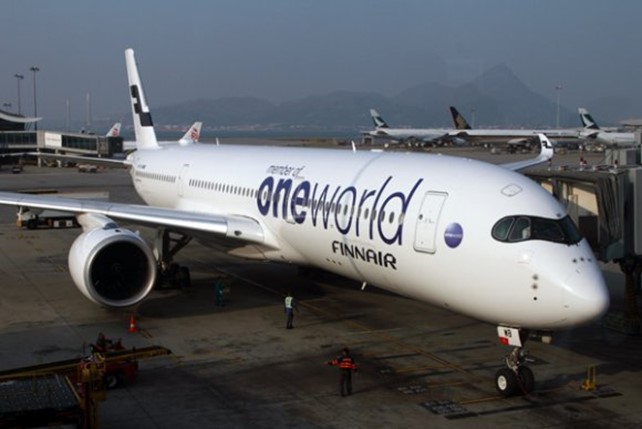 Finland's national flag carrier says it will reduce the number of aircraft in its fleet and cut costs by 15 per cent as part of a major strategy shift that will see the airline look to cut even more costs in an attempt to return to profitability.
Finnair had long based its overall strategy on connecting Europe with Asia via the short northern route which uses Russian air space. Passengers flying from London or Paris could get to Tokyo or Shanghai faster by connecting through Helsinki rather than flying on a non-stop flight.
But the strategy, already badly damaged by the reluctance of many countries in Asia to roll back pandemic travel restrictions, was completely decimated by the closure of Russian airspace following President Vladimir Putin's invasion of Ukraine.
It now takes longer to reach Asia via Helsinki because Finnair planes have to fly around Russian airspace.
Finnair has been working on a new strategy since the summer, and on Wednesday, chief executive Topi Manner revealed the broad outline of what the new business plan will be.
The airline will now seek to build a "geographically balanced" route network, connecting Europe with Asia, India, the Middle East and North America through its Helsinki hub.
Finnair will face tough competition from other European flag carriers, so the airline plans to slash costs in order to compete effectively with rivals. Manner says Finnair will start discussions with employees about changes to their employment terms.
The airline could also outsource more jobs to third countries where wages and employment conditions could be lower than Northern European standards.
"The target is to build a leaner Finnair that can return to the pre-pandemic levels of profitability," Manner said on Wednesday. "Reaching this will require profound change throughout the company."
Last month, Finnair announced a major strategic partnership with Qatar Airways to connect Helsinki with Doha and the airline hopes to "leverage" further partnerships through the Oneworld alliance.