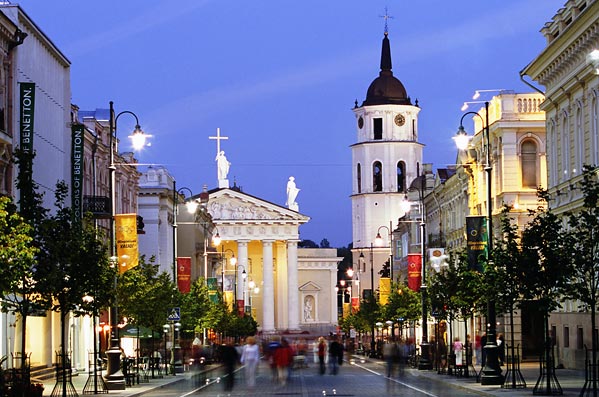 Last year, the number of tourists who visited the countries of the European Union amounted to 0.5 billion, i.e. 4% more than in 2015. Lithuania is one of the countries that experienced a record increase of inbound tourism, which exceeded the EU average 2.7 times.
Due to a 10.9% increase in the number of foreign tourists, our country is in the seventh place in the European Union. The fastest increase last year was recorded in Cyprus (20.1%), Slovakia (18%), and Bulgaria (13,5%). Portugal received 12.6% more tourists; an 11.5% increase was recorded in Slovenia and 11% in Ireland. Other countries included in the top ten countries according to the number of tourists after Lithuania were Romania (+10.6%), Spain (+9.9%), and Malta (+9.4%). Estonia ranks 14th (6.3%), while Latvia is the 15th(6.2%).
In 2016, the most significant increase in the tourists' interest was observed with regard to Northern Europe (79.7 million tourists, or + 5.7%), the number of tourists travelling to Central and Eastern Europe increased by 4.3 % (131.8 million), the number of tourists visiting Southern Europe increased by 1.4% (228.6 million), while Western Europe received 0.4% fewer tourists than in 2015 (179.6 million).
For comparison, the number of tourists travelling to Asia increased by 8.4% last year and amounted to 302.9 million, the number of tourists going to North and South America increased by +4.3%, or 200.9 million, and the number of tourists visiting Africa increased by +8.1%, or 58.2 million.
According to the raw data of the United Nations World Tourism Organisation collected in cooperation with the European Commission according to the statistics of accommodation establishments in 28 EU countries in 2016, 499 million tourists (21 million more than in 2015) in total visited EU countries last year. This comprises almost a half (40%) of all tourists worldwide.