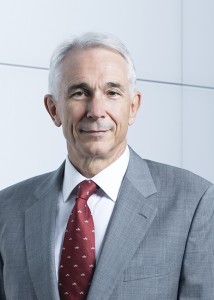 IATA has hit out at the French government for allowing annual charges increases at Paris's two airports.
Charges are set to rise from next year and until 2020.
Tony Tyler, IATA's director general and CEO, said the decision was the latest example of governments burdening airlines and travellers with high fees and taxes.
"Midway through the peak summer travel season in the Northern Hemisphere, demand for connectivity remains high," he said, releasing the latest aviation passenger figures.
"Tourism is the life blood of many economies and much of it arrives by air. Unfortunately, too often governments appear not to realize this, burdening airlines and travellers with high fees and taxes. The short-term financial benefit comes at the long-term expense of the economy."
He said the decision by the French government was 'incredible for a country where tourism and global business play such big economic roles'.
"Dialogue between industry and government is critical to finding win-win solutions," he said.
IATA reported a 5.7% increase in demand in June compared to June 2014.
This represented a slowdown compared to the 6.9% year-over-year growth for May.
IATA said this could be blamed, in part, on the timing of Ramadan, which dented travel demand in the Middle East.
June capacity (available seat kilometers or ASKs) climbed 6%, and load factor dipped 0.2 percentage points to 81.1%.
"June was another healthy month for demand for air connectivity, although slower trade activity in emerging Asia-Pacific markets and the impact of the Greek debt crisis on European travel remain worrisome," said Tyler.