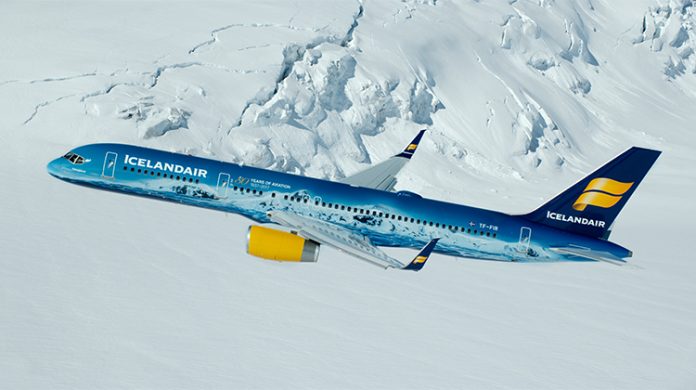 But with a net loss of USD 54.9 million
Icelandair Group reported a net loss of $54.9 million (USD) in the second quarter. Extensive growth of our flight schedule and 15 destinations re-introduced. Weekly flights in June 160 vs 28 in April and increased number of full-time employees up by 600  plus 8 aircraft reintroduced from storage and 3 Boeing MAX added
In Q2 Icelandair Group started to ramp up its operations to meet increased demand. The quarter showed strong booking inflow for travel in the second half of the year resulting in net cash from operating activities of USD 65.0 million compared to negative USD 96.8 million in the same quarter last year. The improvement year-on-year was USD 161.8 million.
During the quarter, 15 destinations were re-introduced to the flight schedule and weekly flights increased from 28 in April to 160 in June. The passenger load factor increased steadily throughout the quarter despite the extensive growth in the flight schedule.
Icelandair's capacity in July will be 43% of the 2019 level compared to 15% in Q2 and the load factor is expected to be around 70% compared to 47% in Q2. Based on the current outlook capacity will increase further in August and load factor will improve from July.
Icelandair brings the majority of tourists to Iceland and as an important employer in the country, a successful ramp-up of our operations is vital for Icelandic tourism, the local economy and society at large. We expect to transport over 400 thousand tourists to Iceland this year.
There is a strong interest in Iceland as a tourist destination and with a significantly improved booking status in the international route network, Icelandair is optimistic that the US will open for European travelers in the third quarter.