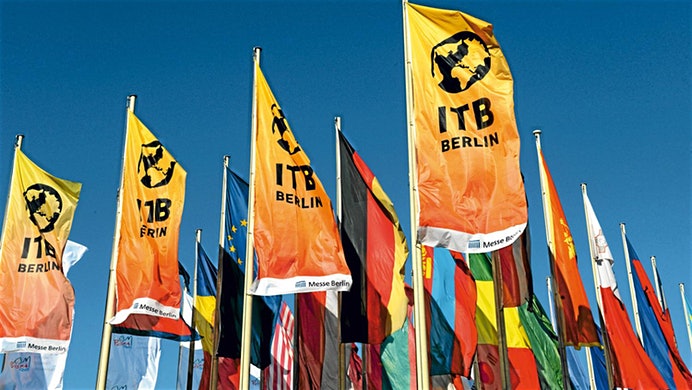 Mrs. Rashmi Verma, Secretary, Ministry of Tourism Government of India, was the Chief Guest at the 14th Annual Chef Awards held in New Delhi. Renowned names from the Hospitality industry presented their points of view to the 300 participants as well young chefs and trainees of catering and hotel management institutes.
This fifth Chef Summit was organized on the occasion of the 14th Annual Chef Awards and Chef & Child Charity Dinner. Hosted by the Indian Culinary Forum (ICF) along with the Indian Federation of Culinary Associations (IFCA), the celebrations were part of International Chefs Day .
Organized under the leadership of Mr. Anil Bhandari, Chairman Organising Committee ICF, and Chef Davinder Kumar, President ICF, present at the occasion were Padma Shri Chef Sanjeev Kapoor, SATS, Chef M.S. Gill, President IFCA, Mr. R. Kumar, Chairman Continental Equipment, and Chef Sudhir Sibal, former Vice-president ITDC.
Mrs. Rashmi Verma, in consonance with the theme of the Chef Summit "Incredible Taste: Making India a Global Culinary Destination" spoke of the opportunity to make India the Cuisine Capital of the world as India has the maximum number of curries and cuisines in the world.
The Tourism Secretary said the importance of chefs is recognized by the Ministry of Tourism and Government of India as they help promote tourism, increase GDP, and employment generation. Chefs are versatile artists, nutritionists, and scientists.
Mrs. Rashmi Verma wanted promotion of exponential tourism, as today's tourists are not interested in only sightseeing. They want to experience diverse cultures, variety of festivals, and different cuisines of the country. It is important to create basic facilities, develop infrastructure, and other initiatives. Monuments and buildings are tangible factors, whereas cuisine and culture are intangibles.
She affirmed India's cuisines are unlimited, as even a month-long food festival would fall short of showcasing the entire range of cuisines. "Incredible India 2.0" is using cuisine as a niche product. As many more food festivals for road shows held abroad are required, the Ministry would invite chefs to participate.
Presently high-performing students of hotel management institutes are sent to foreign countries for exposure, as the experience helps them at the professional level and to learn the culinary preferences of the people.
Mrs. Rashmi Verma said that recently a three-day festival was held on the lawns of India Gate. The food stalls were heavily crowded, indicating that not all Indians are aware of the wide varieties of regional cuisines. So exposing people to cuisines of other regions, or a domestic inter-change of cuisines, was an initiative.
He said to make India a global culinary destination, it needs to document its traditional ethnic, regional cuisines; authenticate and teach these cuisines at its Catering Institutes; hold food festivals across the world; work out marketing plans and promote India as a culinary destination; and organize cuisine tours in India where foreign guests have a great experience and remember the food they were served.
Mr. Bhandari presented facts and figures to show the growth of the food & beverage industry and its contribution to revenue. The industry, in the organized sector, was valued at over Rs. 309,110 crore in 2016, a growth of 7.7% since 2013, and is likely to be Rs. 500,000 crore by 2021. The Indian restaurant sector contributed Rs. 22,400 crore by way of taxes and added 2.1% to the country's GDP in 2016.
He thanked the Ministry of Tourism for fulfilling the request to honor chefs with Padma Shri awards and expected it to become an annual feature. Padma Shri Chef Sanjeev Kapoor was given a standing ovation by all the participants.
Chef Sanjeev Kapoor thanked the participants and the community for the love and honor he had received. He said the F&B industry's growth has not benefitted chefs the way it should have. They need to be projected in a better light. Opportunities in the sphere of tourism have increased. Chefs need to be supported and encouraged instead of being overworked and underpaid.
Chef Sanjeev said food was not a niche product, it belongs to the mainstream. Countries like Singapore and Australia were focusing on food to promote tourism to their countries.
He said that food tastes good when the quality of the raw product is outstanding. Ingredients must be treated with respect. Spain celebrates the beginning of its tomato season with a festival, Australia emphasizes the goodness of the raw products. Ingredients must be treated with respect. It was important to have a better understanding of food so that one could become the flag-bearer for cuisine, he said.
Chef Davinder Kumar, in his welcome address, spoke of the role of ICF in promoting the cause of Indian cuisine and the role of chefs in tourism promotion.
Mr. Bhuvnesh Khanna, Mr. Sourish Bhattacharyya, and Mr. Bikramjit Ray of BW Hotelier were curators of the Chef Summit.
Topics discussed at the Chef Summit were:
"Incredible Taste: Making India a Global Culinary Destination." Moderator Sourish Bhattacharyya. Panelists included Chef Sanjeev Kapoor, Gautam Anand, Chef Davinder Kumar; Vikram Aditya Singh, Ashish Nehra, Chef Alex Moser.
"Way Forward for Indian Cuisine: Contemporary Twists and New Technologies." Moderator Sourish Bhattacharyya. Panelists included Chef Manjit Gill, Sitaram Mewati, Chef Sabyasachi Gorai, Ravitej Nath, Chef Rajan Loomba, Chef Abhishek Gupta.
"The Human Touch: Skilling up Raw Talent to Deliver World-Class F&B Services." Moderator Bikramjit Ray. Panelists included Jyoti Joshi, Bakshish Dean, Parvinder Bali, Chef Manisha Bhasin, Ravitej Nath, Manmohan Singh.
"Turning Around Kitchens with Technologies Innovations." Moderator Sourish Bhattacharyya. Panelists included Jaspal Sabharwal, Bill Marchetti, M. Ram Vittal Rao, Shaju Zacharia; Chef Vinod Bhati.