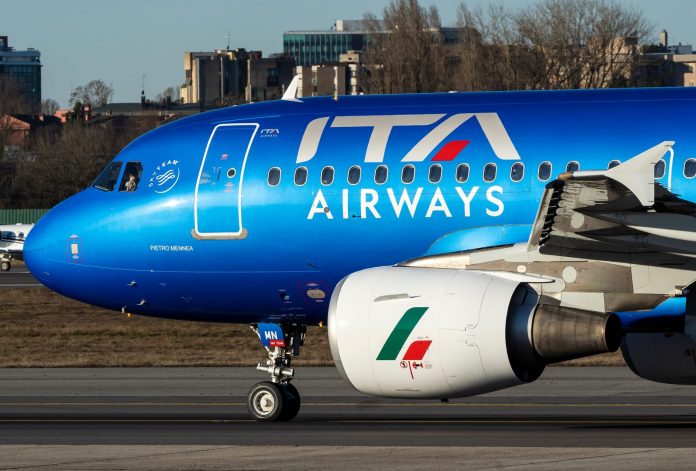 The consortium is led by the U.S. Certares investment fund which specialises in the travel industry. Certares, which has its European headquarters in Milan, beat out a rival joint bid between Lufthansa and shipping giant MSC.
Rome officially kicked off the bidding process for ITA Airways back in February. The airline rose from the ashes of Alitalia, and it is currently 100 per cent owned by the Italian government.
Sources claim the government wants to retain a 40 per cent minority stake in ITA Airways, although Reuters has cited insiders who say this is only the starting position of the Mario Draghi cabinet and the government could take an even bigger stake in the airline.
Lufthansa and MSC had wanted greater control over ITA Airways but retaining a larger stake in the airline will potentially shield private investors should the airline rack up the same kind of huge losses that Alitalia was famed for doing.
The bid from the German flag carrier and shipping group had previously been seen as the favourite to win the contest for ITA Airways, but the group wanted an 80 per cent stake and full control over business decisions.
Under the Certares bid, the Italian government will gain a veto on certain strategic choices and have the power to appoint its choice of chairman to the ITA board.
The Draghi government wants to ink a preliminary agreement by early September, but upcoming national elections in Italy could seriously derail any takeover agreement. A final deal is still a long way off.