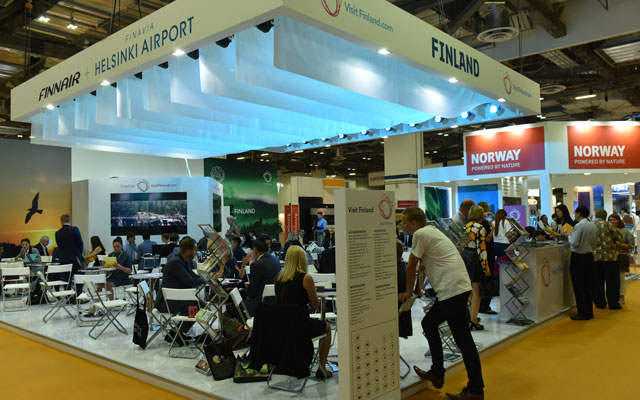 ITB Asia 2017 has sold out ahead of its 10th anniversary show this October, which organisers attribute to a surge in booth bookings from the global market.
The growth in exhibitor numbers is led by BRICS economies, among which South Africa (+200 per cent), Russia (+183 per cent) and Brazil (+100 per cent) pave the trend, while China also expanded its presence at ITB Asia by 31 per cent this year.
In particular, a 25 per cent increase is seen from Africa, with Tunisia and Rwanda set to make their debut at the show this year, joining Kenya Tourism Board and other African exhibitors from Tanzania, Botswana, South Africa, Namibia and Sudan.
European exhibitors grew 23 per cent, led by the Greek National Tourism Organisation and Spain Tourism Board, while exhibitors from the Balkan Peninsula are also increasing in numbers.
In addition, Scandinavian markets have marked a 21 per cent growth as leading markets such as Finland and Norway show stronger exhibitor demand.
Promote Iceland will make its ITB Asia debut this year, in addition to other first-time exhibitors such as Brazil's Rio Convention and Visitor Bureau, the Moscow City Government and an African Pavilion.
Meanwhile, Asian participation remains strong, contributing to 60 per cent of exhibiting companies, with strong showing seen from South Korea (+112 per cent) and Japan (+89 per cent).
Organised by Messe Berlin and supported by the Singapore Exhibition & Exhibition Bureau, ITB Asia 2017 will take place at the Sands Expo and Convention Centre, Marina Bay Sands from October 25-27.