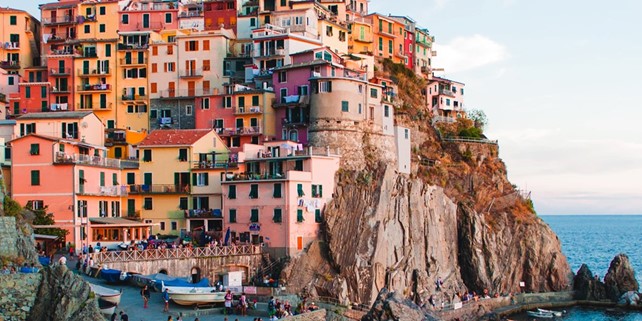 The TOPHOTELPROJECTS construction database shows that the well-established destinations of Rome, Milan and Venice are driving the growth of Italy's hotel market.
Researchers report that 95 new hotels with 14,460 rooms are on Italy's development slate right now. We find out more about the country's most exciting hospitality projects.
Italy's hotel openings by year
In the second half of 2021, another 29 hotels with 3,675 rooms will open their doors. However, 2022 will be a bit quieter by comparison, with just 15 properties and 2,446 keys set to launch.
In 2023, things will pick up again, with 21 projects and 3,448 rooms in the pipeline thus far. On top of this, 29 additional schemes and 4,891 extra keys are already on the books for 2024 and beyond, with more likely to be added nearer the time.
Of Italy's 94 ongoing hotel projects, 53 will be in the four-star segment, while the remaining 41 will be in the luxury category.
The Eternal City, Rome, will see its hospitality offering grow by 20 properties and 3,701 rooms in the years ahead – more than any other Italian city.
Elsewhere, the fashion capital of Milan will get 15 additional hotels with 1,964 keys. And the popular tourist destination of Venice can look forward to the debut of 11 projects and 1,111 rooms in the not-too-distant future.
Top hotel brands expanding in Italy
The Student Hotel brand, an up-and-coming new budget brand, will be launching five properties with 1,906 keys across Italy in the coming years, according to our data.
At the opposite end of the spectrum, ultra-luxury brand Rosewood Hotels & Resorts is planning to open four hotels with a total of 310 keys. This puts it just ahead of Orient Express Hotel, which will grow its footprint by three properties and 535 rooms.
Two of Italy's most noteworthy openings are set to complete in Rome in Q3 2021. First up, W Rome near Villa Borghese will soon start inviting guests to discover its 159 stylish rooms and suites, as well as its signature offering, an expansive rooftop bar. The luxury brand's latest outpost will also include a W Living Room, along with two vibrant restaurants, over 120 sq m of modern event space and a gym.
Just a few streets over, the 160-key InterContinental Rome Ambasciatori Palace will reopen on the iconic Via Veneto. The property has recently undergone restoration work to help create a sense of discreet, modern luxury for visitors and locals alike. It's conveniently located only a short walk away from some of the Italian capital's best-known sights.
Venice will also get another new luxury hotel soon – by mid-2023 to be exact. Rosewood Dona Giovannelli, in the heart of the bustling Cannaregio neighbourhood, will boast 46 rooms, two signature dining venues, a spa and a state-of-the-art fitness centre, plus ample meeting and event spaces. Set in the magnificent 15th-century Palazzo Dona' Giovannelli, the property will be close to key Venetian attractions like Piazza San Marco.