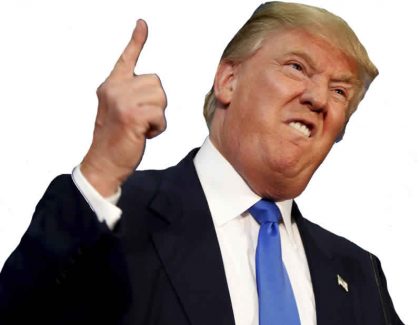 All the recent publicity about President's Trump's desire to buy Greenland could spell good news for its still developing tourism industry.
Adventure travel operators Intrepid and G Adventures both say that traffic to their pages with Greenland itineraries is up more than 200% this week, and Visit Greenland says it saw traffic to its site pike 10-fold after Trump said he wanted to talk with the Danish prime minister about buying Greenland.
Now, the government-funded tourism group is hoping to turn all the publicity about Trump's statement and his subsequent decisions to cancel a September trip to Denmark into a positive, noting the country is a "very unique adventure tourism destination with a magnificent nature scenery, friendly people and a culture that goes far back in history."
"For some years now, Visit Greenland has been working on the North American market as a priority market," the group said in statement. "We have established strong business relations with the American adventure tourism industry, which means that we now welcome about 8,000 tourists [a year] from the USA. …  We hope to see more American adventure travelers in Greenland in the future."
The tourism group has also added a new page to its web site, "American interest in Greenland, a historical perspective," https://visitgreenland.com/american-interest-in-greenland/ which notes that's Trump's was not the first American offer to buy Greenland.
"In 1941, while the occupied Denmark was unable to act, the USA took over the defense of Greenland and established two large air bases among other things," the page said. "After the end of the war, the USA offered to buy Greenland for $100 million, which Denmark rejected. Greenland was granted home rule in 1979, and in 2009 the current self-government was established, which grants Greenland a large degree of autonomy.