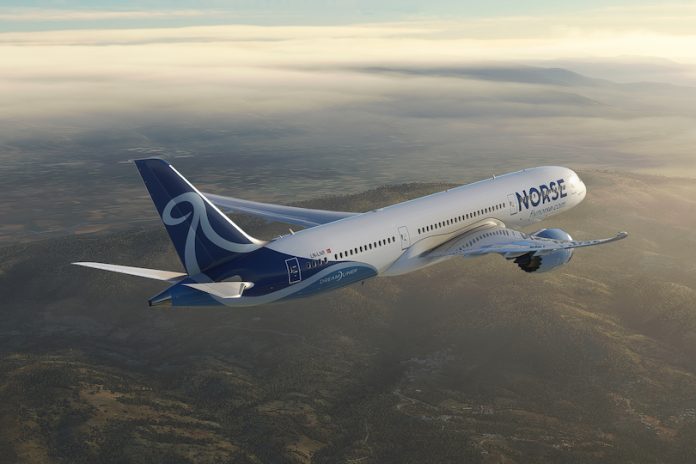 Norse Atlantic Airways has signed a "virtual interline agreement" with easyJet, Norwegian and Spirit Airlines to provide more than 600 weekly connections with its newly-launched transatlantic services.
Norse said the partnership with easyJet would "provide convenient access" to a range of European connections with Norse's flights to New York JFK from Gatwick and Berlin, as well as its Berlin-Los Angeles services.
From Oslo, a partnership with Norwegian will provide domestic, Scandinavian and European connections onto Norse services to New York JFK, Fort Lauderdale, Los Angeles and Orlando.
Its partnership with Spirit, meanwhile, will connect Norse's US hubs with destinations across the states such as Las Vegas, Dallas, Nashville and Salt Lake City.
Norse said it was in talks with other airlines and looked forward to "announcing further agreements in due course". Connecting easyJet, Norwegian and Spirit flights can be booked via Norse's own connections platform, which is powered by Dohop. EasyJet flights are also available through the platform, as well as the easyJet website.
The connections will be available via "major metasearch engines" in the coming days, said Norse.
"Since the launch of Norse Atlantic Airways, we have made long-haul transatlantic travel available to all thanks to our affordable fares and exciting destinations," said Norse chief executive Bjorn Tore Larsen.
"Customers can now explore further and connect onto the services of our partner airlines across Europe and the US. These agreements will further boost transatlantic travel which will benefit local tourism and businesses on both sides of the Atlantic."
As customers will need to clear customers and re-check their baggage, connections will be subject to an up to 2.5-hour minimum connection time, depending on the specific route, giving customers sufficient time to transfer. If they miss their connecting flight, Dohop will transfer them to the next available flight.