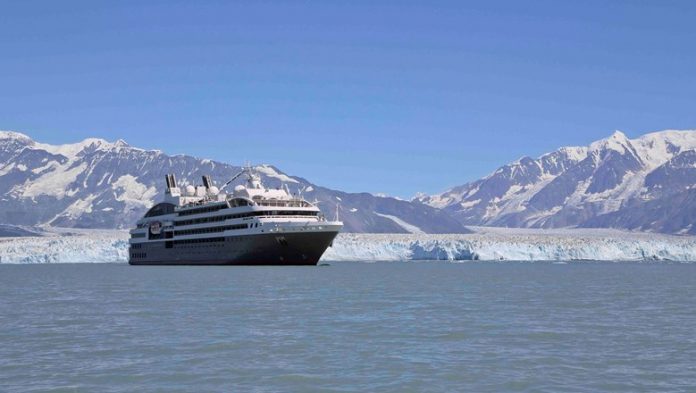 Two expedition cruise lines have scrapped plans to cruise across Arctic Canada through the famed Northwest Passage because ice has clogged the route.
Ponant has changed the itineraries for Le Boreal and Le Soleal, ships that were scheduled to make the trips from Greenland to Nome, Alaska, this month.
And Hurtigruten said the Fram will not make its Northwest Passage trip this year from Cambridge Bay, Canada, to Greenland due to ice blockage.
Navin Sawhney, Americas CEO for Ponant, said Le Soleal left Kangerlussuaq, Greenland, on Aug. 25 but was informed mid-voyage by Canadian authorities that it would not be safe to proceed through the Northwest Passage.
Instead, the itinerary was altered to visit various destinations in the eastern part of Arctic Canada. The ship will return to Greenland on Sept. 18. Guests will be flown to Seattle, where they were scheduled to connect with flights after arrival in Nome.
The scheduled cruises of Le Soleal from Nome to Vancouver and Vancouver to San Diego have been canceled and guests have been offered "other programs," Sawheny said. The ship will sail without passengers from Greenland to San Diego through the Panama Canal and pick up its schedule on Oct. 9.
Sawheny said it was much the same for Le Boreal, which was on a similar 21-day itinerary departing Aug. 18.
Ponant had completed an annual Northwest Passage cruise for the previous six years and still plans to offer the cruise in 2019, 2020 and beyond, Sawheny said.
"For reasons people can understand, nature does do things that sometimes require re-routing," Sawheny said. "Ice conditions continuously change, and at some point if it becomes unsafe to go through that ice, we have to make that decision."