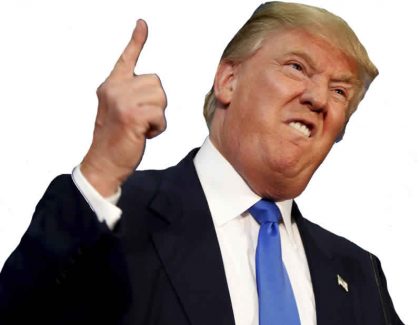 Donald Trump has denied his luxury golf resort in Miami had bed bugs and said it would be the 'perfect' place to host the next G7 summit.
The US president took to Twitter to rubbish what he called 'false and nasty' claims about the Trump National Doral.
After telling reporters at the recent G7 summit in Biarritz that the Doral would make a great location for next year's world leaders' meeting, the bed bug claims resurfaced.
In a lawsuit from three years ago, guest Eric Linder said he awoke to find 'multiple welts, lumps and marks over much of his face, neck, arms and torso' while staying at the Jack Nicklaus Villa on the resort.
Court papers said the room was inspected and the resort's management confirmed it had 'tested positive for bed bugs'.
It's reported Mr Linder agreed an out-of-court settlement.
At a news conference in France this week, Trump praised the Doral, saying the complex was close to the airport, has plenty of rooms and top media facilities.
"We have a series of magnificent buildings, very luxurious rooms," he said.
"We have incredible conference rooms, incredible restaurants."
Trump denied he had suggested the resort so he could make money on the back of his presidency.
"It's not about me. It's about getting the right location," he added.