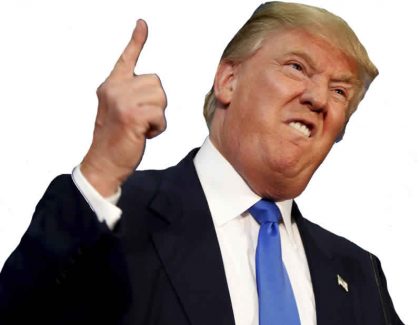 US President Trump's policies towards Gulf airlines and international isolation is claiming its first victim: Emirates airline. The airline announced has announced that it is slashing more than half of its US gateway routes of nonstop flights from Dubai.
Emirates has stopped 7 routes, leaving 5 from Dubai that are still being flown. The airline will not be cutting any of its 12 US destinations, but it will scale back the number of flights to each location.
Many of these routes were started with high hopes and celebrations by emerging tourism destinations in the United States, which triggered hotel developments and an upswing in tourism and other new jobs.
All this hopeful activity has been killed by Trump's actions and this surge in flights and jobs that was positively effecting economies both in the US and the gulf region is now dead and gone.
Saudi Arabian airlines told eTurboNews that business is bad, and not just for airlines. United States universities have also taken huge losses in terms of their international student population, as the number of these inbound students has dramatically taken a nose dive.
Emirates airline issued a statement explaining that demand has taken a steep dive in the past 3 months due to several factors, including actions taken by the US government on the issuance of entry visas, the potential of tightened entry conditions on travel to the US from several predominantly Muslim countries, and America's laptop ban. The US Transportation Security Administration (TSA) directive requires all passengers traveling on nonstop flights to the US from Dubai to check-in their laptops, tablets, and other personal electronic devices larger than a smart phone.
In an attempt to mitigate the inconvenience of the recent ban on electronic devices onboard US-bound flights, earlier this month the airline began a new complimentary service where first and business-class passengers could borrow tablets while onboard US-bound flights from Dubai.
Although the airline did not specifically cite the Trump administration for its having to cut routes, it did say that numbers of travelers from Dubai to the US significantly dropped beginning in January. Trump took office on January 20 and begin signing executive orders that has caused disruptions around the globe and protests by American citizens.