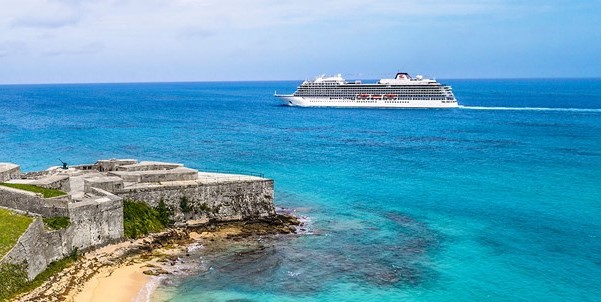 Viking will offer cruises from Bermuda and Iceland beginning in June as well as more sailings from the U.K., where it will launch in May. Viking said those sailings sold out within a week, prompting it to add cruises.
All of Viking's sailings will be available only to vaccinated passengers. Reservations for Bermuda, Iceland and U.K. sailings are now open.
The Viking Orion will operate the eight-day Bermuda sailings from Hamilton, and the Viking Sky will homeport in Reykjavik and offer eight-day Iceland cruises.
Viking said it is working to develop more sailings from other destinations, including Greece, Turkey and Malta, and will announce itineraries as soon as government approvals are given.
"We applaud the governments of the United Kingdom, Bermuda and Iceland for their collaboration and support in restarting the cruise industry safely," said Torstein Hagen, Viking chairman.
Viking last month said it would resume operations with domestic sailings in England for U.K. residents on the Viking Venus in May.
iking