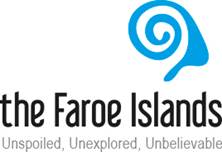 VisitFaroeIslands.com will set up a welcome desk at the Vagar airport where the staff will meet the delegates and given the badges manual before going to the bus that will take the delegates to Tórshavn and the hotels.
On Thursday evening a get together at the newly restored former grocery store Kathrina Christiansen in the old part of Tórshavn, the workshop will be at the Nordic House on Friday starting at 09.00 and Friday evening a dinner at Østrøm, says Susanna Sørensen
Saturday is devoted to excursions and as both excursions.
Based on previous year's feedback VisitFaroeIslands has been organising a tour Sunday morning for the early risers who have the afternoon flight. This year the excursion will go to Vestmanna for a boat tour to the Sea Cliffs of Vestmanna and a tour  of the Saga Museum. A light lunch will be served before heading to the airport and the departing flight.