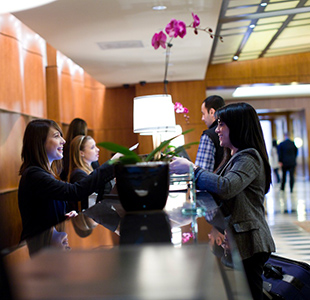 If the U.K. fails to reach a deal on its withdrawal from the European Union by April 2019, there will be insufficient time to negotiate a comprehensive air services agreement between the U.K. and EU, according to an October 2018 study the International Air Transport Association commissioned from consultancy Taylor Airey.
The U.K. and EU are in the process of negotiating the terms of the U.K.'s withdrawal from the EU, following the June 2016 referendum in which the U.K. voted to separate from the EU. The U.K. set March 29, 2019, as the departure date, regardless of whether it had ratified terms of the withdrawal. Due to lack of support from parliament, U.K. prime minister Theresa May on Dec. 10 postponed a parliamentary vote on a deal she had negotiated with EU leaders, increasing the risk of a no-deal outcome.
Without a Brexit deal by March 29th, a bare-bones air services agreement will need to be implemented to ensure at least a basic level of air connectivity. Discussions for such an agreement are under way in case no Brexit deal is reached, but what will it will contain is uncertain and unclear, according to IATA.
If the U.K. leaves the EU without an agreement on security, for example, the EU may have to rescreen, upon arrival, passengers flying from the U.K. into the EU. But that could be avoided if the EU adds the U.K. to its list of non-EU member territories. Such countries, including the U.S. and Canada, are recognized as applying security standards equivalent to EU standards for passenger and cabin baggage security.
And while the U.K.'s self-service border gates and visa-free travel are currently available for EU citizens entering the U.K., post-Brexit, differences between U.K. and EU regulations and changes to citizens' rights, such as freedom of movement of workers between the U.K. and the EU, are inevitable. That likely would make for tighter borders and thus delays. IATA said a more comprehensive border management system is needed to deal with the 85 million passengers who travel between the U.K. and EU annually.