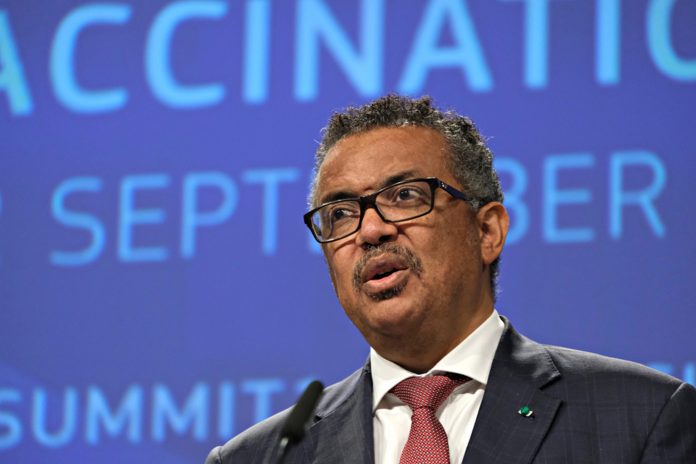 On Monday, the World Health Organization's director-general urged the world to unite and make the difficult decisions to end the Covid-19 pandemic within the next year.
"2022 must be the year we end the pandemic," WHO director-general Tedros Adhanom Ghebreyesus told reporters in Geneva.
The head of the United Nations' health organisation admitted that the holiday season is upon us. "We all want to spend time with our loved ones, and all of us desire to return to our pre-pandemic lives. "As a matter of fact.
As the Omicron variant spreads quickly, he warned that we need to act now if we want to return to normalcy.
In November, Omicron has been found in dozens of countries since it was first discovered in South Africa. This has dashed expectations that the worst of the pandemic is passed.
Omicron has a faster transmission rate and a frightening vaccine resistance, even though early data indicates it is not more severe than the Delta variant, which is still the dominant strain.
With cases rising rapidly, Tedros stressed it was better to cancel events "now and celebrate later than to celebrate now and grieve later."
"We have to focus now on ending this pandemic."
However, Tedros believed that the pandemic could be halted by using our available instruments, including vaccines, masks, and physical distancing.
In addition, the world's apparent disparity in vaccine access has to be addressed in the most fundamental way possible.
"If we are to end the pandemic in the coming year, we must end inequity," he said.
Without 'coordinated strategy', the world will 'always be chasing' Covid-19 variants.