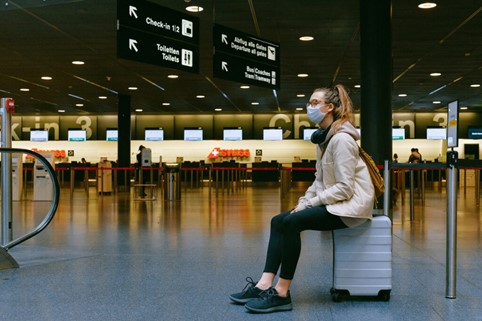 Many people believe that a week is an eternity in politics, which means that a lot can happen in that period.
However, the airline sector has seen significant and sudden turbulence during the past week. Even if the reopening of international air travel markets has been gradual and unstable, airlines had some degree of confidence moving into 2022 thanks to the steady drip-feed of progress on border restrictions. Airlines have long worried the news that a new Covid type has emerged and spread beyond southern Africa, where it was initially discovered, as governments have been encouraged to reopen their borders through vaccination programmes.
Even after two weeks and many heightened travel restrictions, whether the Omicron variant will impact the recovery is still unclear. A temporary return to restrictive travel regulations has at the very least thrown a blow to hopes in the Asia-Pacific, where modest measures to reopen borders had finally gained some momentum.
The strain's transmissibility, severity, and vaccine efficacy are all unknown at this time.
Airlines' stock prices plummeted after hearing about the change, as is customary in fast-moving financial markets. However, the airlines reporting on the market in recent days have remained calm.
It's too early to tell if the new strain will have an impact on EasyJet's full-year performance, CEO Johan Lundgren said in a statement. Despite the immediate concerns, he maintained a bright outlook for the upcoming summer.
Scott Kirby, CEO of United Airlines, struck a similar tone. According to him, "I guess that it will have a short-term impact on demand." However, the trough will be more significant than it was following Delta [variant]. After then, "the next peak will be much higher."
Airlines don't need to be reminded of how swiftly profits and border access can change in today's fast-paced world. For the time being, they don't know how much the Omicron strain will affect their recovery.