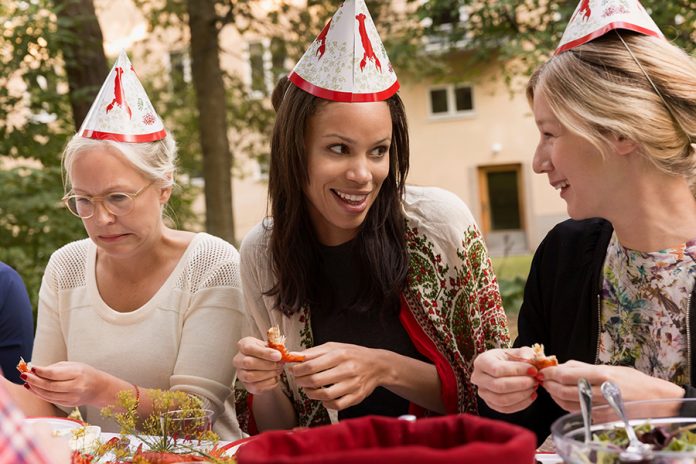 Like Expedia and TripAdvisor, Airbnb increasingly wants to be viewed as a destination resource as a supplement to its booking site. The company is testing the waters as it serves as a marketing platform for Sweden.
The move pushes Airbnb deeper into the destination marketing ecosystem while advancing its interests in fast-growing markets.
Visit Sweden, the country's national tourism board, recently approached Airbnb about working together to tout the country's natural wonders in a joint campaign that's aimed at increasing interest from the
Starting this week, Airbnb and Visit Sweden are promoting the entire country of Sweden — everything from forests to mountains to beaches — as a place to explore or rest your head at night.
Travelers deciding to camp out in the woods or on a beach won't be booking any of these natural places promoted through the partnership — because they don't belong to anyone, said Jenny Kaiser, president of Visit Sweden's U.S. office.
Kaiser said this is a branding campaign, not a booking campaign. Visit Sweden is more interested in getting travelers to perceive the country as a place of rich, natural landscapes than increasing the number of Airbnb bookings in the country.
The tourism board is invoking Sweden's freedom to roam principle, part of the Swedish constitution, that gives all people the right to explore Swedish nature. Private gardens and lands under cultivation are the only exceptions to the principle.
"Airbnb is the context where we can reach our target group and this is something that's really connected with what Airbnb is doing," she said. "Our joint initiative is really about spreading our message about Sweden. Visit Sweden has very high demands on delivering growth and we need to find new and effective ways to be able to reach our target groups," she said.
Sweden is a small destination, said Kaiser, who argues that its natural appeal is an advantage. "We don't have the big budgets like other destinations but we have the progressive nature of Sweden as a brand and that enables us to be sharp and forces us to find these ideas that will really hit the hearts of the target groups," said Kaiser.
Airbnb said Sweden's progressive values made it an attractive partner and that resonates with the company's "Belong Anywhere" branding. "We see Visit Sweden as our long-term partner and are happy to join forces in promoting Sweden as a destination," said James McClure, general manager of Northern Europe at Airbnb, in a statement.
Sweden's international tourist arrivals grew three percent in 2016. Arrivals from the U.S. grew by 40 percent year-over-year during the first quarter of 2017.
"The interest in Scandinavia is growing from the U.S., they're becoming more experienced in international destinations and are seeking totally different experiences," said Kaiser.
Spending time in nature is important for Swedes, said Kaiser, but Visit Sweden isn't sure how its campaign might increase interest in camping, for example.
The country already has about 13,000 Airbnb listings and its new partnership doesn't increase that number, said Kaiser. When travelers search for Sweden on Airbnb, for example, they'll still see the traditional apartment or home listings rather than outdoor places that the freedom to roam campaign is promoting.