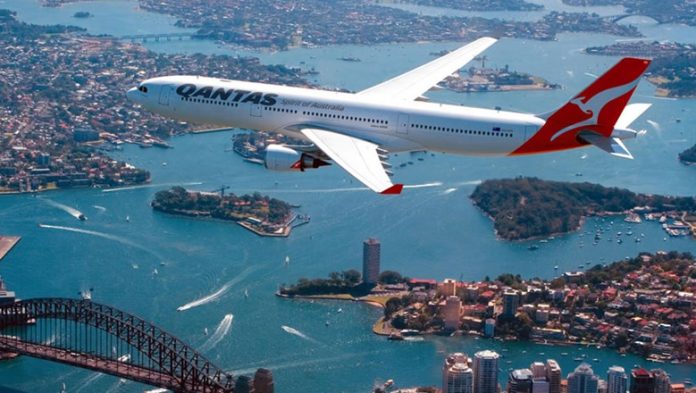 Qantas, which aspires to fly nonstop from Sydney to London and New York by early next decaydneye, will run three research flights along those routes between October and December.
The goal of the flights is to gather data about passenger and crew health during the long flight. Each route is expected to take approximately 19 hours to fly.
"Flying nonstop from the east coast of Australia to London and New York is truly the final frontier in aviation, so we're determined to do all the groundwork to get this right," Qantas CEO Allen Joyce said in a prepared statement. "No airline has done this kind of dedicated research before, and we'll be using the results to help shape the cabin design, inflight service and crew roster patterns."
The flights will build on research about sleep strategy that the carrier has already done on its longest existing city pair, the 17-hour route between Perth and London. Two of the research flights will depart from New York, while one will depart from London. Each will carry approximately 40 people, and most will be Qantas employees. Qantas will fly Boeing 787-9 Dreamliners.
Qantas said flyers in the cabin will be fitted with wearable technology devices. Scientists and medical experts from the University of Sydney's Charles Perkins Centre will then monitor sleep patterns, food and beverage consumption, lighting, physical movement and inflight entertainment to assess impact on health, wellbeing and body clock.
In addition, researchers from Melbourne's Monash University will work with pilots to record crew melatonin levels before, during and after the flights. Pilots will wear a device that tracks brain wave patterns and monitors alertness. The goal, Qantas said, is to establish data to assist in building the optimum work and rest pattern for pilots operating the ultra-long flights.
No commercial airline has flown a standard passenger service between London or New York and Australia's east coast. At 11,185 miles, London-Sydney is widely considered the ultimate challenge in the long-haul business.
In 2017, Qantas challenged Airbus and Boeing to develop a jet capable of flying those routes with a viable payload by 2022. The carriers have pitched versions of the Airbus A350 and the Boeing 777X.
Qantas expects to make a final decision on whether to go forward with the routes by the end of December.