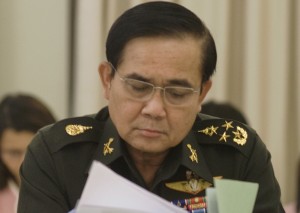 Thailand has given the green light to multiple entry six-month visas for all, which is expected is to be a huge boost for tourism.
Tourism Minister Kobkarn Wattanavrangkul said Prime Minister Prayut Chan-o-cha granted the move, and will be effective within 60 days after receiving Cabinet approval.
The visa will be available for citizens of all countries and allows multiple entry during the six month validity.
It plans to charge THB5,000 for the visa, while the current one-month visa will still be offered at THB1,000.
Last month Thailand received 2.6 million arrivals, up by 37% compared to 2014.
The country has set a target of 28 million foreign visitors for this year, expected to generate THB2.2 trillion in spending.
The new visa strategy is part of Thailand's three-year tourism development master plan which is plans to relax some travel conditions to boost inbound tourism and promote sustainable development.
Thailand recently signed a reciprocal agreement to waive entry visas with Myanmar.