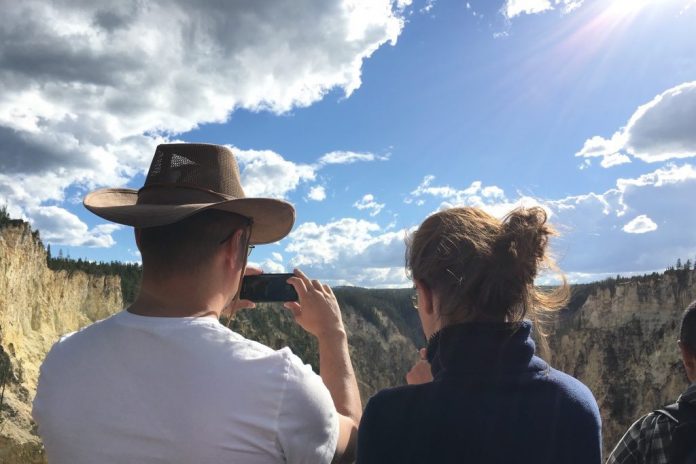 Brand USA has pushed back its target date for the U.S. to reach 100 million international visitors. The travel-promotion bureau had planned to get there by 2021 but the new goal is 2023.
The original goal of 2021, set in 2012, has changed based on visitation forecasts from the National Travel and Tourism Office (NTTO).
Before 2016, international inbound travel had grown every year since the recession ended in 2009, reaching a record 77.4 million visitors in 2015. That number fell to 75.6 million last year. Recent inbound travel numbers indicate that numbers will be down this year, as well.
"The dollar remains a major factor — as does slow growth in many key source markets," said Brand USA CEO Chris Thompson. "Last year alone, the value of the dollar increased nearly 5% against the currencies of our trading partners. During that same period, international visitation to the United States declined by 2.4% and spending by international visitors declined by 2.8%."
Brand USA had conceded as early as last summer that attracting 100 million international visitors by 2021 might not be possible, mostly due to last year's sharp decline in Canadian tourists.
"Important markets like Brazil and Canada track U.S. dollar exchange rates very closely and thus saw the steepest declines in visitation and spending among the top 10 U.S. source markets," Thompson said. "Other key markets like China, India and Mexico were also affected — though not as much as Brazil and Canada."
Brand USA said the U.S. is still on track to reach international visitor spend of $250 billion prior to 2021.
"There are a number of issues that influence tourism, including economic, environmental and social factors," Thompson said. "Yet even in challenging economic times the United States remains one of the most visited international destinations in the world, second behind France and first in terms of international spending."
Brand USA was chopped from President Trump's 2018 budget proposal, but eliminating Brand USA would not be a cost-effective move, according to the results of an Oxford Economics report.
The report found that in 2016 Brand USA's marketing efforts led to 1.2 million incremental visitors who spent $4.1 billion for a total economic impact of $8.9 billion and support for 59,500 U.S. jobs.
"Given the incremental visitation and spend driven by Brand USA's marketing efforts, the United States likely would have seen a steeper drop in international arrivals and spending in 2016 had it not been for the international marketing efforts of Brand USA," Thompson said.