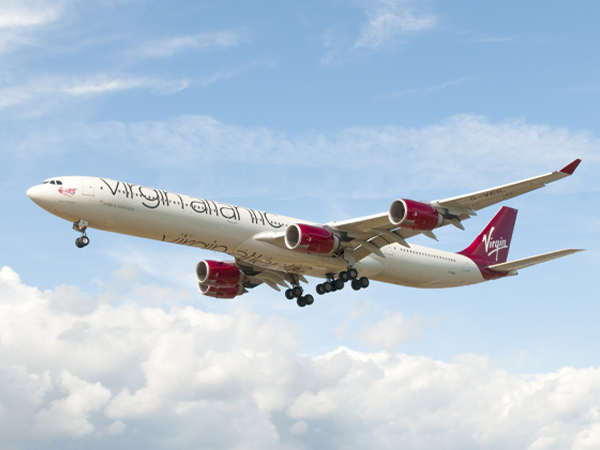 Virgin Atlantic has been slapped with a $1.05 million fine by the U.S. Department of Transportation (DOT) after the airline was found to have flown over Iraq on numerous occasions in violation of a Notice to Air Missions (NOTAM) that designated Iraqi airspace as out of bounds.
The DOT said that an investigation by its Office of Aviation Consumer Protection found that Virgin Atlantic had flown through Iraqi airspace multiple times between September 16, 2020, and September 16, 2021.
During this time period, the Federal Aviation Administration (FAA) prohibited U.S. airlines from overflying Iraqi airspace over fears that commercial airliners could be downed by surface-to-air missiles.
Although Virgin Atlantic is not a U.S.-registered airline, the flights in question were operating with a Delta Air Lines flight number as part of an extensive codeshare agreement between the two airlines.
Because the planes were carrying a flight number of a U.S.-registered airline, they were required to comply with the same airspace restrictions that a U.S. airline would be subject to.
Virgin Atlantic says it was made aware that it was breaking federal aviation rules on September 15, 2021, and immediately stopped operating flights over Iraq on its codeshare services with Delta Air Lines.
The Crawley-based carrier operates several routes through Iraqi airspace, including to Delhi and Mumbai.
"As soon as we were made aware of this compliance issue by the DOT, our code share flight routings were immediately corrected," a Virgin Atlantic spokesperson told us.
"We have thoroughly reviewed and strengthened our systems and processes. The safety and security of our aircraft, customers and crew was never compromised at any point and remains our highest priority."
At the time that U.S. aviation officials were still prohibiting Iraqi overflights, many other aviation regulators had either lifted all restrictions or were only banning lower-altitude flying.
During the timeframe that Virgin Atlantic was found in breach of the rules, the UK's Department of Transport had already lifted a complete ban on overflying Iraq.
The airline has since become the launch customer of a new automated tool that dynamically alerts airlines at the flight planning stage or operational stage or a regulatory restriction – including codeshare flights.
In October 2020, Emirates was hit with a $400,000 fine by the DOT after the airline was found to have flown over prohibited areas of Iranian airspace during a 19-day stretch in July 2019.
At the time, Emirates was in a codeshare agreement with U.S. carrier jetBlue.
While the FAA has since lifted most restrictions on Iraqi overflights, a near-complete flight ban remains for Iranian airspace. This prohibition is likely to limit the number of codeshare flights between Emirates and new partner United Airlines due to the former airline's extensive use of Iranian airspace.
Codesharing is one of the most common business agreements between airlines, and it allows an airline to market and sell flights that they don't actually operate. This, in turn, allows airlines to offer a broader selection of trips within a combined ticket.