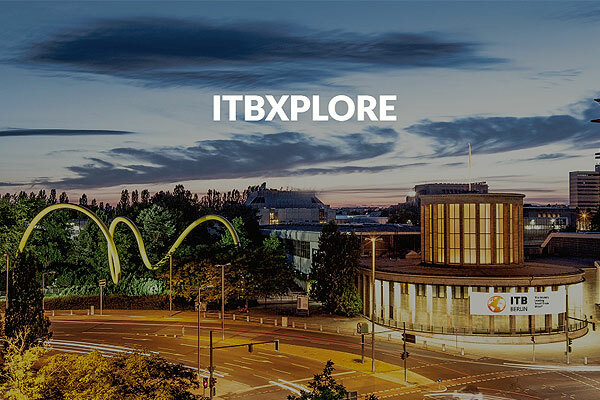 From 7 to 9 March 2023 the world of international tourism is meeting again in Berlin. For over 50 years ITB has been synonymous with industry expertise 365 days a year, networking and trendsetting events, whether virtual, in-person or hybrid. The new ITBxplore platform and the ITB Mobile app are virtual companions of the live event and offer exhibitors, trade visitors and media members wide-ranging content for preparing their visit to ITB Berlin.
Networking with the travel industry, exchanging views and making appointments at the show with buyers and sellers and important global travel industry players– those are just some of the functions that ITBxplore is currently offering trade visitors and exhibitors. The virtual supporting platform features an exhibitor directory and product highlights, providing an overview of the global brands represented at ITB Berlin 2023. Using the networking function, trade visitors can communicate personally and efficiently with current and future business partners prior to the live event. The company profiles of exhibitors provide advance information on products and innovations. An interactive hall plan showing exhibitor locations makes it easy to prepare efficiently for the show. Ticket holders, exhibitors and accredited media members can access the web platform until 31 January 2024 and make use of a personal user profile with the email address they provided on registration.
ITB Mobile app supports visitors to the live event
The ITB Mobile app is the smart companion for visiting the live event. In addition to information on ITB Berlin the app, which is free of charge, offers trade visitors product and exhibitor information, a detailed overview of the programme of events and interactive hall plans. During the show, the app's programme and speaker lists inform visitors about the latest sessions and events. Favourites and networking contacts on ITBxplore and the ITB Mobile app can be synchronised in a personal account. Starting February 2023, the ITB Mobile app can be downloaded from the App Store and Google Play Store.
Prior to ITB Berlin and the ITB Berlin Convention, trade visitors can access the wide-ranging event programme and plan their attendance at convention sessions. A summary of detailed information on the event programme and leading speakers can be found under the section heading 'Program'. Selected sessions from the wide-ranging programme will be streamed on ITBxplore.